New AOT Video Series Honors Arizona Hospitality Employees
PHOENIX, AZ. (May 4, 2020) –– National Travel and Tourism Week is typically a celebration of the countless ways in which travel enriches lives and strengthens communities. But this year, with the devastating impact of the COVID-19 crisis on the travel industry, the Arizona Office of Tourism is highlighting some of the 192,000 people employed by Arizona's hospitality industry.
2020 National Travel and Tourism Week started yesterday and runs through May 9 with the theme "Spirit of Travel." Our local NTTW theme, "Arizona Spirit of Travel," honors the tourism industry's strength, selflessness and resiliency, through a series of videos that spotlight some of those who make Arizona vacations unforgettable for more than 45 million people each year.
"We usually look to promote Arizona's amazing resorts, attractions and destinations during National Travel and Tourism Week," said Debbie Johnson, director of the Arizona Office of Tourism. "But this year, it was obvious that we need to highlight the people we rely on to deliver those experiences to our 45 million-plus annual visitors."
This multi-video series, which features hotel employees, attraction operators, craft brewers and others from across the state, reveals that in the face of these challenging times, the Spirit of Travel is driven by passionate, dedicated Arizonans.
"COVID-19 has really hurt the hospitality industry, and it's changed the way we build the community one pint at a time, but it hasn't stopped us," Michael Marquess, CEO & Founder of Mother Road Brewing Co. in Flagstaff said in his NTTW video. "The thing I miss most is all of our regular guests, and I'm looking forward to seeing all of them back here as soon as it's safe enough to reopen."
The videos will direct viewers to AZSpiritofTravel.com, where they will find tips on the many ways they can support or show appreciation for tourism businesses and view all the videos in the series. The videos will be released daily via Arizona Office of Tourism Twitter and Facebook channels during National Travel and Tourism Week, running through Saturday, May 9.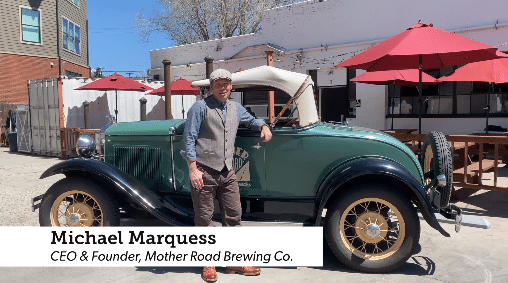 Media Contact:
Josh Coddington
(480) 438-4700
[email protected]
About the Arizona Office of Tourism
The Arizona Office of Tourism works to strengthen and grow Arizona's economy through travel and tourism promotion, positioning Arizona the leading tourism destination for domestic and international travelers. Tourism is a key industry that provides positive economic impacts to every community, city and county across the state.