President & CEO, Visit Phoenix
After more than four decades as a leader in the tourism industry, Steve Moore has left an indelible impact on Arizona and perhaps more importantly, on his tourism colleagues across the state. His nearly two-decade tenure as president and CEO of Visit Phoenix is defined by growth, whether it's record-setting visitation, visitor spending and jobs supported or the ascension of Phoenix as a premier meetings destination and as a hub for mega-events.
He's also weathered a few monsoon-level storms along the way, but that's never shaken his faith in the beauty of Arizona as a destination and the power of travel to tug at the heartstrings of visitors from across the world. As he prepares to retire, he shares his mindset during tough times, why he's so confident in Arizona's tourism recovery and where his next Arizona adventure may take him.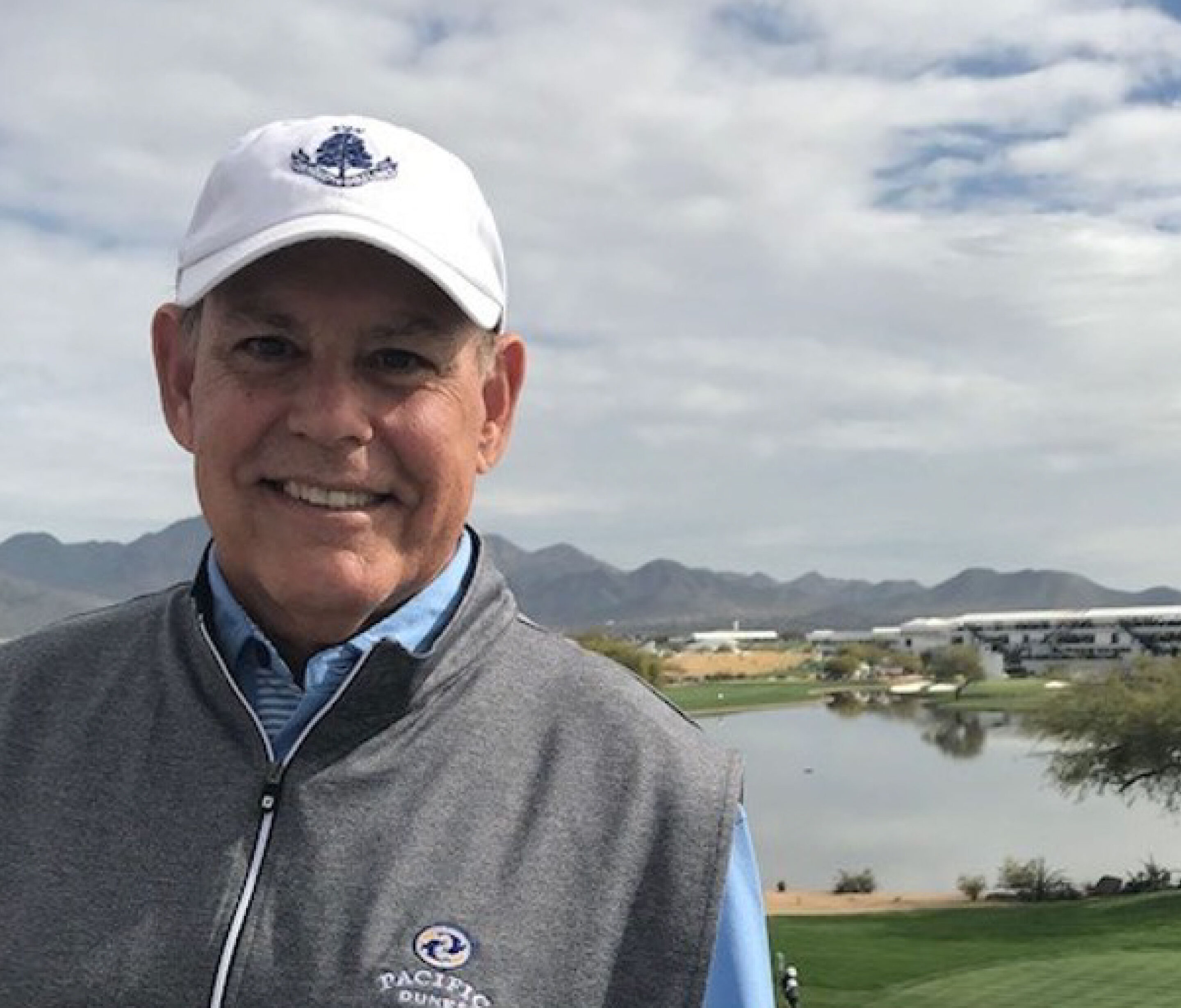 Name

Steve Moore,
President & CEO,
Visit Phoenix
First Job/Past Jobs

At the age of 11, I was the lawn boy
for my neighbor's yard. Vice President,
Visit Houston (13 years);
CEO, Visit San Antonio (14 years).
Your nearly 20 years of leading Visit Phoenix was defined by tremendous growth for our industry. What do you consider to be your most impactful accomplishments?
Being on the team that secured the funding, design, pro forma and ongoing booking of the new Phoenix Convention Center and assisting with the city's development of the 1,000-room Sheraton hotel. Along with the existing, renovated Hyatt and Renaissance and other first-class hotels built since 2009, they have propelled Phoenix into a national convention destination attracting myriad industry sectors.
And of course, working with great civic leaders at the City of Phoenix, Arizona Office of Tourism, Arizona Cardinals, Arizona Sports & Tourism Authority, ASU and my Valley CVB colleagues on each of the seven mega-events.
Given that hindsight is 20/20, are there any opportunities you wish you had been able to pursue further?
We just tried to do so with the pursuit of a Tourism Marketing Authority, a private/public sector partnership that would have allowed a faster recovery from the pandemic and eventually propel our destinations' visitations into levels we have not yet seen. And the industry should not stop trying in the next legislative session because when successful, it will yield enhanced revenues for state and local governments without levying or increasing current taxes.
What do you see as our industry's greatest strength?
The natural attributes stated above, expertly showcased by the nation's finest resort inventory. Also, Arizona owns golf and the game has stormed back to stay. Whether you play golf or not, it needs to continue to be promoted as Scottsdale, the Arizona Office of Tourism and Tucson do so well. Finally, we must continue to embrace and celebrate our LGBTQ+ community as well as our visual and performing arts programs.
You have weathered several serious challenges to the tourism industry during your career. What might you say to reassure someone who's navigating through an industry crisis?
During difficult times for our industry, remember that the desire to travel will always be part of the human experience. The Arizona brand of unique open spaces, rejuvenation and healthy recreation is honest and authentic - visitors appreciate that. They come here for the natural beauty and welcoming nature of our destination. Trust in it to remain top of mind and continue to nurture and promote our home state in a sustainable manner respectful of our landscape.
From your perspective, what opportunities should Arizona's tourism industry pursue during the next 5 years?
Continue the huge first steps taken by the Arizona Office of Tourism in 2020 for a more sustainable visitor destination, as well as reaching a growing, aware and diverse traveling audience. And as mentioned above, continue pursuing a Tourism Marketing Authority, which will enable more robust marketing for Arizona locales and increased revenues for cities and the state. This industry cannot outperform our competition without additional investment.
Which Arizona tourism experience (that you haven't had yet) are you looking forward to doing, now that you're retired?
A multi-day rafting trip in the Grand Canyon. Our 24/7/365 industry has never allowed that for me until now.