Director of Sales, Grace Hospitality
Whether exploring the beautiful state she loves or reaching previously unconquered professional heights, this month's Grand Connection profile subject is no stranger to blazing trails for others to follow. She was among the first female hotel general managers in the Valley. She was the first woman chosen to join the Fiesta Bowl Board of Directors, eventually ascending to become the first woman director of the bowl game, and of any bowl game at the time.
In honor of Women's History Month and International Women's Day this month, we're presenting our own first – special edition Grand Connection profile – featuring former AOT director and Arizona tourism industry icon Sherry Henry.
Taking the reins of AOT during the Great Recession, Sherry reveals how critical collaboration was then and remains now to tourism industry success, her secrets to professional success and her thoughts on where the industry should focus its ongoing efforts.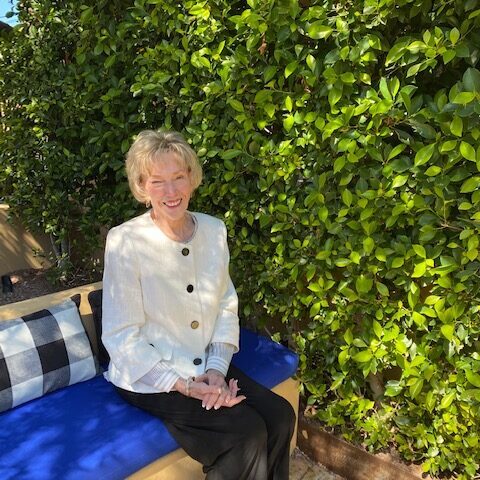 Throughout your storied career, Arizona's tourism industry has seen both tremendous growth and serious challenges, both requiring strong leadership to navigate. What do you consider to be your most impactful accomplishment so far?
I was honored to be selected as AOT director in 2009 at the beginning of the recession with the state in its worst budget deficit in history. Governor Brewer, who recognized the importance of the tourism industry to the state's economy, went to great lengths to keep the office open. Huge thanks to her and to the DMOs of Maricopa County – who agreed to share operating funds – for enabling AOT to continue its valuable program of work.
As a result, we were able to maintain visitation and visitor spending market share during those early recession years, faring much better than many of our competitive states. I will be forever grateful to the awesome AOT staff and to our valued statewide tourism partners. Together we faced the challenges and achieved success.
Today, March 8, is International Women's Day. As women continue to advocate for equal opportunities, can you share a story about blazing your own trail in becoming an industry leader?
I had the advantage of working for two hotel owners back in the 1980s who didn't put up barriers at all. To them, a "glass ceiling" was merely what was on top of a limousine. They provided opportunities to everyone and encouraged all staff and managers – many of whom were female – to do their best, learn and grow. An excellent message then and in today's world as well.
Tourism jobs typically include travel. What are a couple of your favorite memories from being on the road in Arizona?
Every road trip in Arizona was a favorite and I am blessed with hundreds of great memories.
I love every part of our grand state. No matter how many times I have visited the Grand Canyon and Navajo and Hopi Tribal Lands to Tucson and the Saguaro National Monument and the wine country of southern Arizona, I learn and enjoy more. I remember fondly visiting the rural communities and hearing first-hand stories from the residents about the importance of tourism to their part of Arizona and the appreciation for AOT's continued work.
I am still enjoying Arizona road trips and because it is so diverse, I have not experienced everything on my bucket list.
You've advanced through several significant tourism industry roles. What's some career advice that you've personally found useful?
There are lots of traits that help people become successful. I learned at an early age to always do my best regardless of the job. Treat everyone with dignity, respect and kindness; continue to learn; surround yourself with smart, brave and kind people. Be optimistic and always work to be a team player. Take responsibility for your actions and never be afraid of failure. If you make a mistake – and I've made plenty – always own it, apologize and use it as a lesson learned. These philosophies have served me well.
I also believe in volunteering. I volunteered with all of the hospitality groups and ultimately became chairman of each of them. I was a Fiesta Bowl volunteer in the early years – still am – and became the first woman chosen for the Board of Directors and the first woman president of the Fiesta Bowl and any Bowl game at that time.
Which opportunities should Arizona's tourism industry pursue during the next 5 years?
As we continue to stay focused on preserving the beauty and desirability of Arizona, ecotourism, volunteer tourism and sustainability will be increasingly important. With AOT's leadership and vision, led by programs such as AppreciateAZ, and in partnership with other communities, large and small, it is already being demonstrated that Arizona will lead the way. There are many new niche markets and conveying the message of diversity, equity and inclusion (DEI) and being welcoming to all are equally important.
So much of the continued success of Arizona tourism has been the diversity of the visitor experience.
It is a valuable combination of world-class resorts and breathtaking desert sunsets to the beauty of majestic mountains and picturesque small communities…Arizona has it all! We always get to brag by saying, "Where else can you ski in the morning and play golf or tennis in the afternoon?"
Arizona is my home and I love having the bragging rights that I live in the most beautiful and spectacular place in the world. No destination can match Arizona sunsets!
Which Arizona travel experience have you not yet done, but would like to do this year?
Havasupai Falls continues to be on my top places to visit. However, unfortunately, that doesn't seem likely in the near future. So for this year, I would like to visit the Grand Canyon Skywalk. In fact, tomorrow I am off to Prescott, Jerome and Rock Springs…another road trip and always a treat!