Director of Tourism Development, Sedona Chamber of Commerce & Tourism Bureau
It's no secret that an amazing destination can impart a strong impact on those who visit. The people, experiences, sights, sounds and food all fuse to create a feel, which often lasts long after departure. Some people decide to make that place their home. The lucky ones get to make a living sharing their passion-for-place with others. Sachiko "Sachi" Sado, director of tourism development for the Sedona Chamber of Commerce & Tourism Bureau, can trace her nearly 20+year tourism career along this path.
In this month's Grand Connection, Sachi shares how Sedona enchanted her on her very first visit, how much she enjoys connecting with clients and peers over a passion for travel, why travel is a positive force in communities and her secret for encouraging visitors to embrace sustainable and responsible tourism values and actions.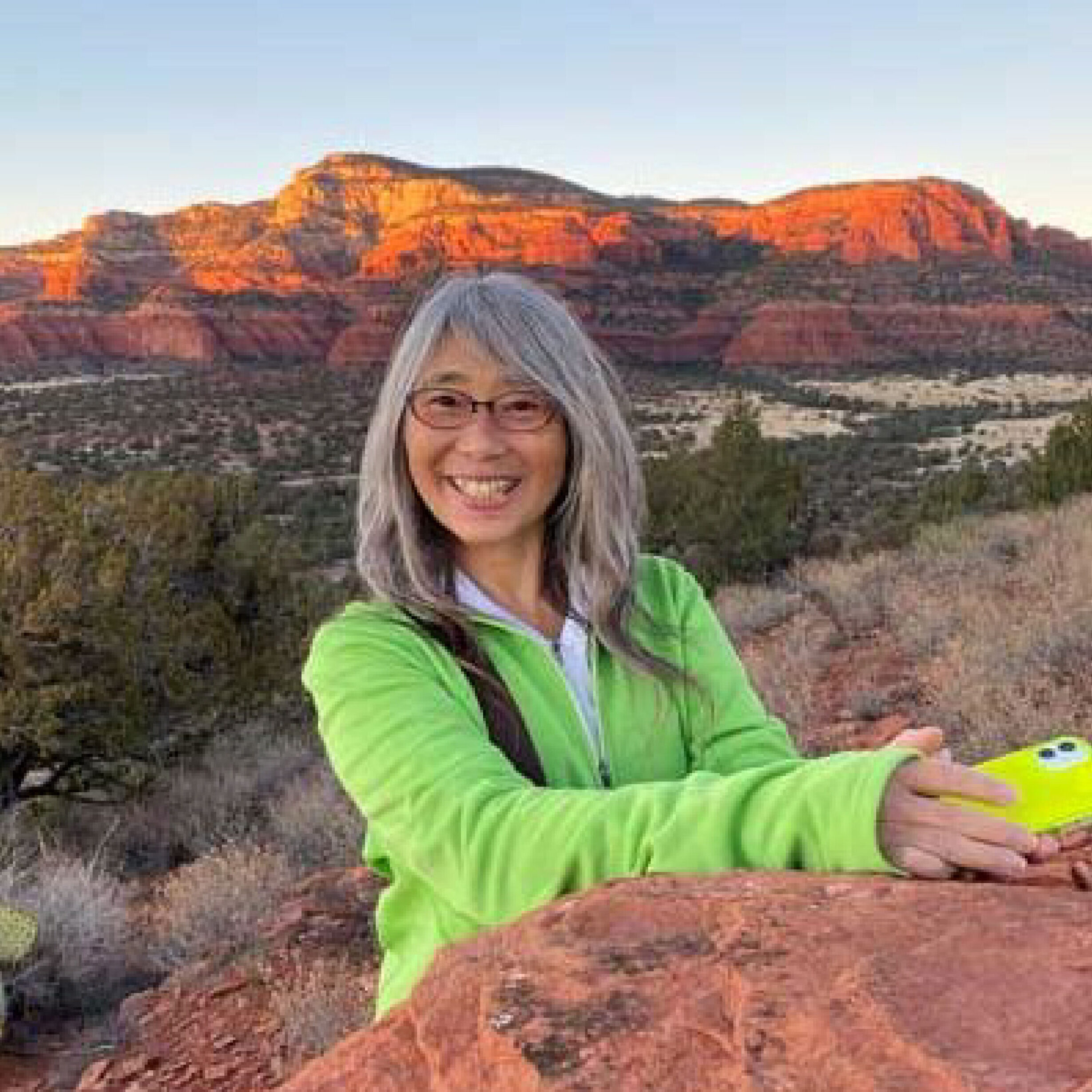 You started as an intern at the Sedona Chamber of Commerce & Tourism Bureau back in 2002, and have since risen to director of tourism development. What has driven your passion for building your career in tourism?
What drives me is the love I have for Sedona and the state of Arizona. I still remember how Sedona made me feel on my first visit in 1991. I was moved by the majestic surroundings and the charm of small-town Arizona. Sharing all that Sedona offers with industry professionals is a dream job come true.
I have been involved in hosting international and national media, film crews, travel trade and meeting industry professionals. I feel I have helped the community grow economically and responsibly, which is very rewarding.
Many destinations are working now to develop sustainable tourism programs. However, Sedona has long been a leader in this space. Can you share a bit about your approach to promoting responsible tourism?
Under the Respect Red Rock Country umbrella, Sedona has developed various initiatives including the Sedona Cares Pledge, Sedona's Secret 7, the Leave No Trace destination partnership and voluntourism opportunities.
I try to keep the message simple when asking our clients to communicate our sustainability message to their customers. I emphasize our initiatives as common sense and ways visitors can be "temporary locals" in helping keep Sedona beautiful. It feels that they respond very positively.
The tourism industry has weathered substantial challenges during your career. Can you share a lesson you've learned during this time that could help others?
To be consistent, persistent, true to ourselves, and willing to accept change. Always remember how travel can deliver positive change to people and communities. Our industry is resilient and working together will only make us stronger.
Your main responsibilities include international and domestic travel trade industry sales. What's your favorite part of your job and what's something people don't know about your job?
I thrive on the relationships and friendships I have developed with our clients and peers over the years. We share a passion for travel, and we all understand the importance of a sustainability mindset. As I am from Japan, it has been especially meaningful to connect Sedona with the Japanese tourism industry.
Although I handle international and domestic travel trade industry sales, I consider myself an ultimate matchmaker, connecting travel industry professionals with our business partners in the community.
Which opportunities should Arizona's tourism industry pursue during the next 5 years?
Arizona is such a diverse state, offering an unparalleled variety of experiences to visitors and residents alike. I believe mindful sustainability will emerge at the center of our industry – from lodging accommodations to outdoor adventures to zero-waste meetings and events. That means we must constantly engage our visitors as sustainability partners.
Campaigns such as AppreciateAZ help visitors become advocates for responsible tourism who love Arizona as much as we do.
Which Arizona tourism experience would you like to do this year?
Although there are many places in Arizona that are still on my bucket list, I just can't stay away from the North Rim of the Grand Canyon. It is one of my favorite places! I am looking forward to visiting again this summer. I am also excited to visit the Turquoise Room at La Posada for the first time soon!