Ghost Host, Old Bisbee Ghost Tour
Few people can claim that life literally prepared them to be an official ghost tour leader, but if anyone comes close, it's Renee Harper, owner, ghost host and spiritual advisor at Old Bisbee Ghost Tour. Really, there's no way she could have not been interested in the paranormal considering she was raised in a haunted house. (Be sure to ask her about that during your tour!)
Since then, she's spent years collecting ghost stories from around Southern Arizona, including from Tucson, Tombstone and Bisbee. She's also earned the designation as the only Ambassador to the Ghosts and Spirits of Bisbee from the Bisbee Chamber of Commerce and even drives a hearse. While Renee is fully vested in sharing the fun frights of ghost stories with visitors and residents, she also sees a larger purpose in her work. Ghost tours are a great way to make learning history fun for the whole family!
So jump in (the front seat) of the virtual hearse for a trip to learn a little more about Renee in our special Halloween edition of The Grand Connection.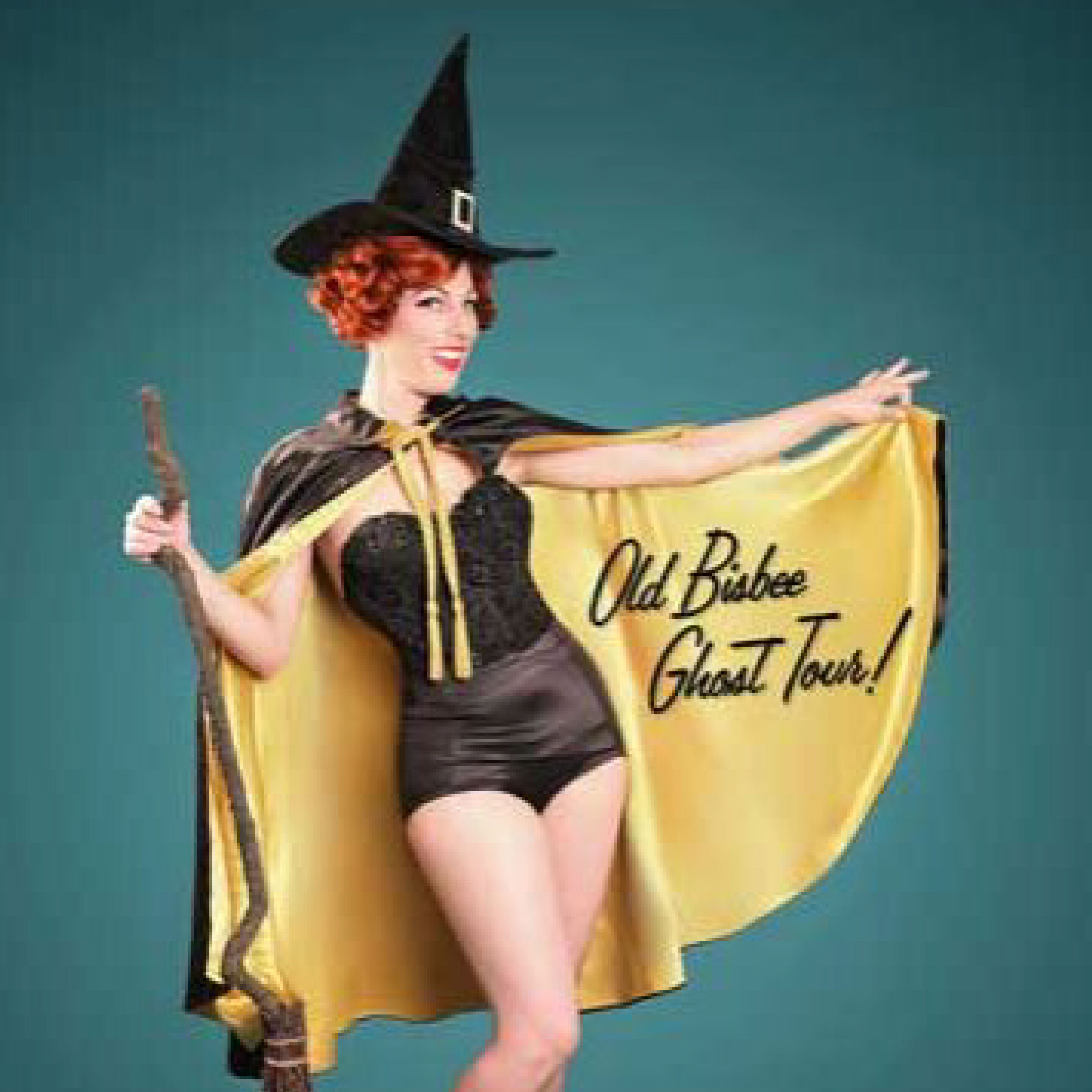 Name

Renee Harper, Owner/Ghost Host/Spiritual Advisor, Old Bisbee Ghost Tour
First Job/Past Jobs

Camp counselor. I used to be
a graphic designer and art director.
What's the best thing about being a ghost tour guide in Bisbee?
Meeting interesting people from all over the world and sharing our amazing town with them. We also love hearing about our guests' paranormal experiences.
What's your favorite Bisbee ghost story?
I love the Ghost Cat that resides at the Bisbee Inn in Room 13. The Ghost Cat loves to play with cat toys people leave for him. Some claim he will even cuddle and purr with guests staying in the room at night.
You've spent nearly a decade as a ghost tour guide. Why are ghost tours in Arizona so popular with visitors?
Ghost Tours are a fun, yet scary way to learn history. Who doesn't love being scared? It is also a great way to teach children how history can be fun.
From your perspective, what opportunities should Arizona's tourism industry pursue during the next 5 years?
Just keep doing what you are doing because it seems to be working.
Tourism businesses have been hit hard by the pandemic, fortunately, Bisbee Ghost Tours continues to operate. How have you adapted and what advice might you give to reassure someone who's navigating through challenging times?
We have limited the number of guests we allow on our tours, we are now contact-free and we added more guides to accommodate everyone. We are lucky in that our tours take place outdoors and most of our guests feel safe. What I recommend to any business owner who is trying to figure out how to survive during COVID is to think outside the box to make your business work for your customer.
Which Arizona tourism experience (that you haven't had yet) are you looking forward to doing?
Good question. I would like to go to Oatman and see the donkeys.