The Grand Connection is AOT's new profile series designed to connect Arizona's tourism industry through the experiences and insights of those who drive it. We'll include leaders, but these profiles aren't limited to only those in the executive office. We're striving to bring you perspectives from all across our amazingly diverse industry. Everyone has something to share and an experience from which we all can learn.
THE GRAND CONNECTION: JAMES SURVEYOR, CEO, MOENKOPI DEVELOPERS CORPORATION
As CEO of the Moenkopi Developers Corporation and previously having run the Moenkopi Legacy Inn & Suites, James Surveyor's hospitality career has grown right alongside tourism on Hopi land. As a member of the Hopi tribe, he's particularly proud of being part of the growth and evolution of Experience Hopi, which offers a variety of tourism options such as the cultural tour. (Tours are currently on pause due to the pandemic.)
With outdoor and wide-open spaces (of which Hopi offers many) experiencing unprecedented popularity with visitors, James shares his insight into Arizona tourism's greatest strengths, navigating challenges and the future of Arizona's tourism industry.
With your tremendous career in the tourism industry in mind, what do you consider to be your most impactful accomplishments?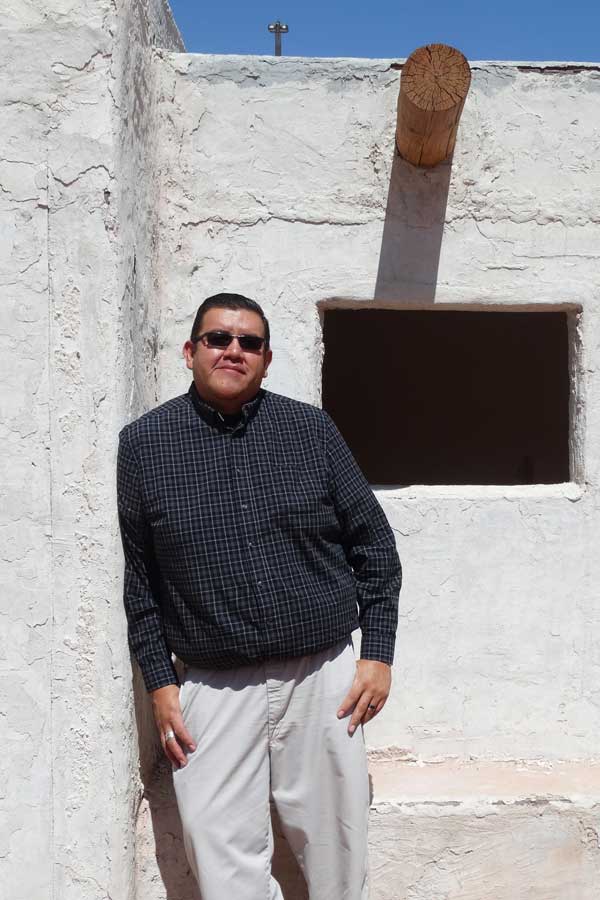 Being a part of the development and growth of Experience Hopi has been a great accomplishment. Even with Experience Hopi continuing to grow and evolve, being a part of that has taught me a lot about how long it can take to build a tourism program from concept to product-ready.
Establishing the first hotel-based cultural tour in Arizona, if not the Southwest, has also been a great, positive impact out here on Hopi. Tribal and rural communities tend to struggle with long-term sustainability, visitor access and consistency. So having a tour product that is available to visitors 24-7, with partners in our Hopi community who are also committed to a strong tour experience, has been simply amazing.
Working with and growing the capacity of our team up here in Moenkopi has also been very rewarding and a constant. Taking concepts like customer service, tourism, and management and planting the seeds necessary to grow these skills and encourage our people to be successful has been a great experience, as well as an accomplishment.
Given that hindsight is 20/20, are there any opportunities you wish you had been able to pursue further?
I have always tried to take advantage of every opportunity in my work to develop, grow, and manage our tourism programs and day-to-day business operations. I think we all share a commonality in reflecting on the work we have done in the past and how we could have taken it further. So, while I feel that I could have done more, I do not feel I missed any opportunities, I have grown right alongside Experience Hopi.
You have weathered several serious challenges to the tourism industry during your career. What might you say to reassure someone who's navigating through an industry crisis?
I would say: Strive to tackle and manage only the variables that you have control over. Do not waste any time or energy on things that you cannot control. Many times, we cannot foresee which way the wind will blow, but we can definitely set our sails and determine which direction we will go.
Also, take a step back when you can, I have found that taking a short break from a challenge can give you a new perspective and can often times get you over that hump that may be in your way.
What do you see as our industry's greatest strength?
Our greatest strength as an industry, whether local, regional, or national, is our ability to work together to create and offer great experiences for visitors from across the world. We may all have different goals, objectives, and vision, but we can all agree when it comes to tourism and the visitor experience that we want to provide. I have some great colleagues and partners that have helped me just as much, if not more than I have helped them over the years.
From your perspective, what opportunities should the tourism industry pursue during the next 5 years?
I have always thought that we, as Arizona Tourism, should do more to reclaim the Grand Canyon from Las Vegas. I have been watching the growth of the Vegas/Grand Canyon tourism product for some time now and I feel more work and dollars could be focused there to create a more robust effort to recapture critical market share of our natural wonder of the world. This would be a great opportunity for Arizona to pursue in the next five years.
Which tourism experience (that you haven't had yet) are you looking forward to doing?
Rafting down the Colorado! Hiking down to Mooney Falls! I hope to check these experiences off my list sooner than later.
What's one aspect about your job that might surprise people?
The one thing that might surprise people, as it continues to surprise me, is the fact that I learned just as much about my own Hopi culture as the many visitors who have enjoyed our tour in the first two years I began working with Experience Hopi. It has been a rewarding experience in so many ways for me. I look forward to the next chapters of my story, our story, in tourism.