The Grand Connection is AOT's new profile series designed to connect Arizona's tourism industry through the experiences and insights of those who drive it. We'll include leaders, but these profiles aren't limited to only those in the executive office. We're striving to bring you perspectives from all across our amazingly diverse industry. Everyone has something to share and an experience from which we all can learn.
THE GRAND CONNECTION: ANNIE DEROSIER, TOURISM MARKETING COORDINATOR, TOWN OF PINETOP-LAKESIDE
From trips to Sunrise Park Ski Resort as a child to trips along the Baldy Trail with her dog, Carly, Annie DeRosier has spent 43 years enjoying the White Mountains. You could say that from the beginning, Annie was meant to serve as the tourism marketing coordinator for the Town of Pinetop-Lakeside. She was born there and even though she moved to Florida as a young girl, the serenity of the cool pines and the White Mountains kept bringing her back.
So when the opportunity arose to help market the place she loves, she "bugged everyone to death" until they hired her. She half-jokes that her stubbornness runs as deep as her creativity, but both have served her well. She spent 20 years helping brands develop new, successful products before getting her current opportunity to promote a favorite product – the sights, sounds and experiences of her hometown.
Annie shares how she's adapted during the past year, why numbers play such a huge role in her creative work and the secret to how Pinetop-Lakeside keeps visitors (and its residents) coming back.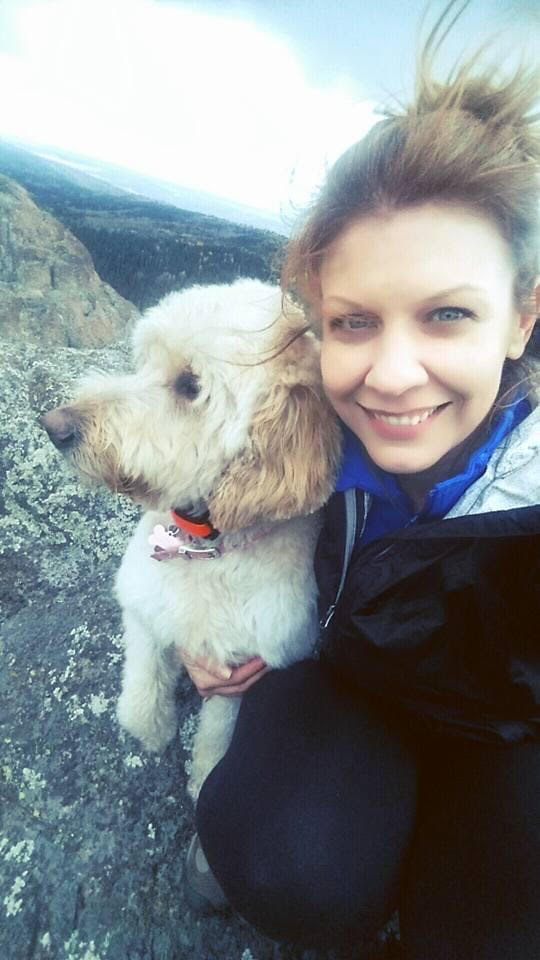 What attracted you to a career in Arizona's tourism industry?
I knew that I wanted to help the town that I love succeed as a destination, and I believed that I could make a valuable contribution. Arizona, as a whole, offers such diverse and dynamic options for tourists. I love that Pinetop-Lakeside represents an unexpected, beautiful, mountain retreat in Arizona.
The most common response I hear from first-time visitors is "wow, I had no idea this could be in Arizona." And, "Does it really snow here?"
What is your proudest accomplishment so far?
Being 20+ years into a career, I feel like my best accomplishment is that I have spent those years pursuing work that I am passionate about. It may seem like a little thing. However, it took focus and determination to develop a skill set that would open the doors to projects that I would find exciting and fulfilling. There aren't any trophies or awards.
What challenges have you faced and how have you responded?
I think this past year really brought to the forefront the challenge of adaptation. In what felt like a blink, everything I knew to be routine in my life changed. My job is to encourage people to travel and to bring them here. What do you do when the whole world is suddenly forced to stay home? Change is hard, and I, like most people, definitely had my moment of panic. However, I have learned that when I don't know what to do, it is best to just start doing something.
Tourism being shut down allowed us the opportunity to take all of the energy we usually spent on getting people to come here and focus it internally on our own community. We changed our communication focus to better serve business owners and help keep people informed about aid options. I was able to use my creative skills to create messaging that inspired and brought us closer together. In the long run, I think that our tourism marketing will be stronger for the time spent looking inward.
What's one aspect of your job that might surprise people?
Numbers! Most of what I work on lives in the creative realm. People see a day sprinkled with photography, design, storytelling and brand imagery. The unexpected compass for all of those things is the data. People are surprised that I can spend as much time combing through data as I spend working on the creative elements.
What lessons have you learned that could help others who are navigating through an industry crisis?
When a crisis hits sometimes you have to let go of the rules that you have always worked within and get creative.
Coming up with new ideas, or stepping away from a known routine can feel overwhelming. Especially if you are trying to fix it all alone. I am a huge believer in creative brainstorming. Get a group of people together that you value for their skills and their passion. Sometimes, the more diverse, the better. List out your challenges. Then get comfortable, let go of all the rules, and just throw out ideas. Let people expand on them or challenge them. Not only will you feel supported during the crisis, but you may also find that pivoting through a crisis can get you to a better place than you ever expected.
What do you see as Pinetop-Lakeside's greatest strength as a destination?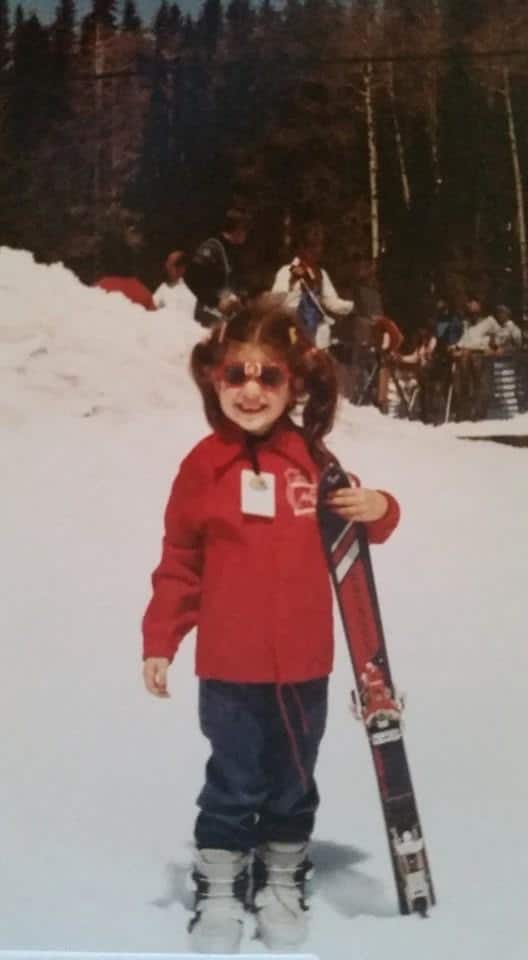 Many elements make Pinetop-Lakeside a desirable destination. On any given day through the summer, when the thermometers in most of the state have far surpassed 100 degrees, you could be sitting by the sparkling water of a lake at 7,000 ft, listening to the wind blow through the tall pines, and soaking up the sun at a relaxing 85 degrees. That scenario alone is often enough motivation for people to visit, but that isn't what makes people fall in love with Pinetop-Lakeside.
Our greatest strength is the way that being here will make you feel. The way you will feel the stress leave your body as you stroll through the forest and breath in the cool, fresh air. The way you will feel in awe of nature as you watch a herd of elk roaming a field at sunset. The way you will feel a connection as you spend time with family telling stories and laughing around the campfire.
People will come here for the cool temperatures, hiking trails, lakes, and outdoor activities, but they will come back for the feeling.
From your perspective, what opportunities should Arizona's tourism industry pursue during the next 5 years?
I think that Arizona will always be known for its big tourism anchors, like the Grand Canyon. However, I think one of the greatest opportunities for Arizona tourism is the explorations of its small rural towns. This unique window of time where people are slowly opening up their comfort levels for big cities and crowded places gives the perfect opportunity to highlight something of which Arizona actually has an abundance: Remarkable, charming small towns.
Which Arizona tourism experience (that you haven't had yet) are you looking forward to doing?
I have not been to Havasu Falls. It is a bucket list item that I plan to check off sooner rather than later.