The Grand Connection is AOT's profile series designed to connect Arizona's tourism industry through the experiences and insights of those who drive it. We'll include leaders, but these profiles aren't limited to only those in the executive office. We're striving to bring you perspectives from all across our amazingly diverse industry. Everyone has something to share and an experience from which we all can learn.
THE GRAND CONNECTION: KENT CALLAGHAN FOUNDER, OWNER, OPERATOR AND VINTNER
From the fields of Elgin, Arizona to the elegant tables of the White House, the story of Callaghan Vineyards – much like Arizona itself – is defined by adaptation, growth and triumph.
Kent Callaghan, founder, owner, operator and vintner at his eponymous winery, remembers the very first vines – Buena Suerte, ironically enough – he planted with his family in 1990, which were no match for that summer's heat wave. But the experience taught valuable lessons and set the stage for the thriving, multiple award-winning Callaghan Vineyards of today.
Now, equipped with 30+ years of Arizona wine growing experience and an often-used caliche bar, Kent shares his approach to producing great vintages, heavily defined by influences from the terroir of the Arizona region in which the grapes were grown. Callaghan pro tip #1: Between viticultural details and weather patterns, wine potential is always determined in the vineyard.
In this month's Grand Connection, Kent shares his simple approach to making Arizona wines and, as a leader in Arizona's growing wine industry, his keys to long-term wine industry success. Callaghan pro tip #2: It's building tourism infrastructure.
What's your favorite thing about the Arizona wine experience?
You're likely to be talking with one of the owners in any given tasting room.
What's one aspect of your job as an Arizona winegrower that might surprise people?
After 30+ years, I'm still digging holes for replants with a caliche bar and a shovel. (Editor's Note: A caliche bar is a 30-pound, 6-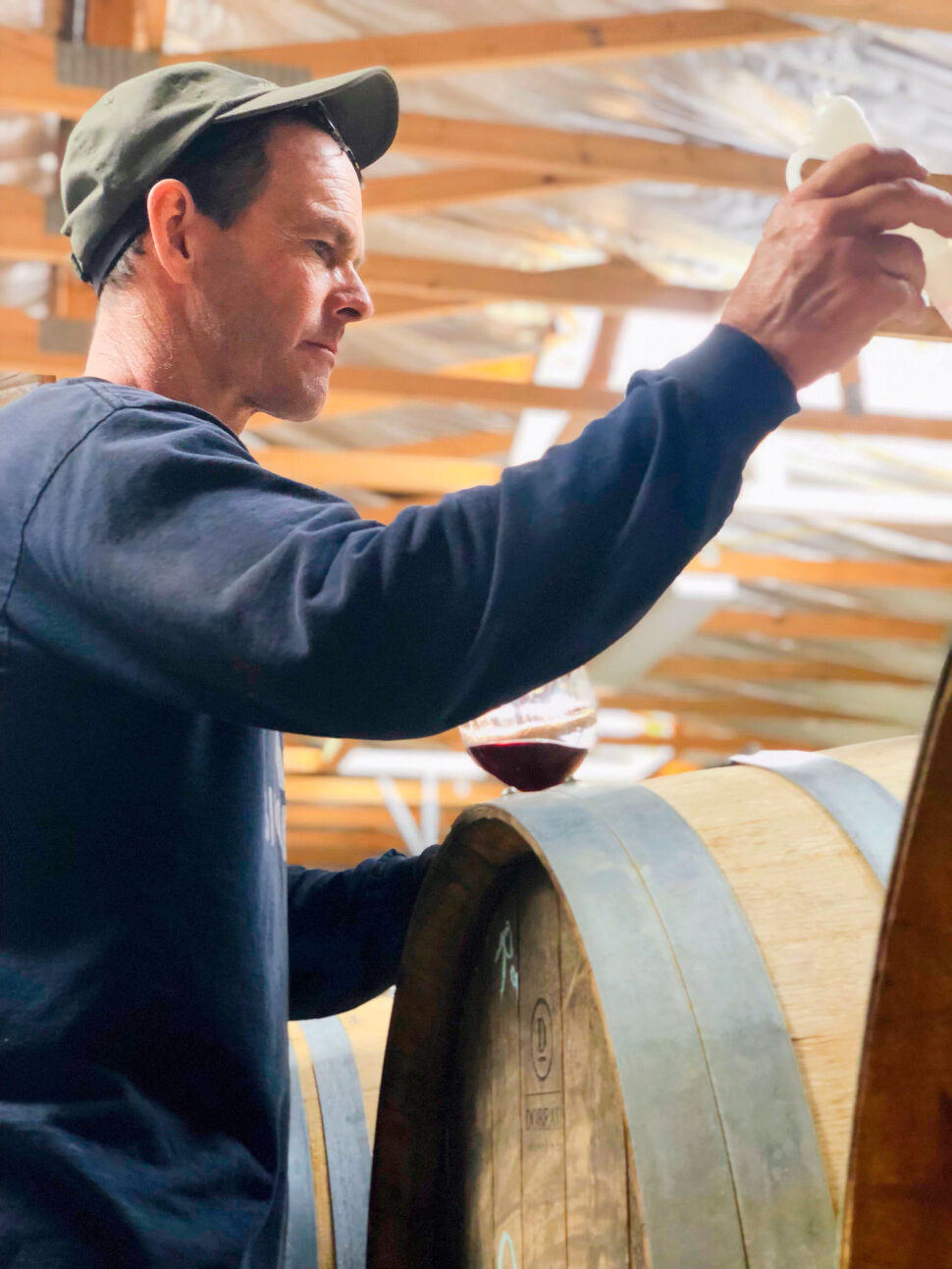 foot rod with a chisel at one end. It's designed to break up cement-strong calcium carbonate – called caliche – that's found throughout the Southwest.)
You also serve as president of the Arizona Wine Growers Association (AWGA). Why is it important to advocate for Arizona's wine industry on a wholesale level?
Building a tourism infrastructure is critical to the long-term success of the wine industry.
Direct, face-to-face sales are hugely important for most of our AWGA members, so all associated industries including hospitality/lodging, restaurants, grocery, gas/charging stations that support tourism in our wine regions are also vital.
What makes Arizona such a special destination for wine?
It's general lack of pretense, the diversity of grape varieties and the fact that the wines really do show regional character.
How have you handled challenges you've faced in operating an Arizona vineyard?
Usually, profanity first, then an actual plan. Or just more profanity, a caliche bar and a shovel.
From your perspective, what opportunities should Arizona's tourism industry pursue during the next 5 years?
In-state wine tourism is still a huge area for growth. It would be fantastic if we could cultivate the same passionate attachment in Arizona that folks from California, Oregon and Texas have for their wines, for instance.
Which Arizona tourism experience (that you haven't had yet) are you looking forward to doing?
I'm a third-generation Tucsonan but have never been to the Grand Canyon. Shameful.