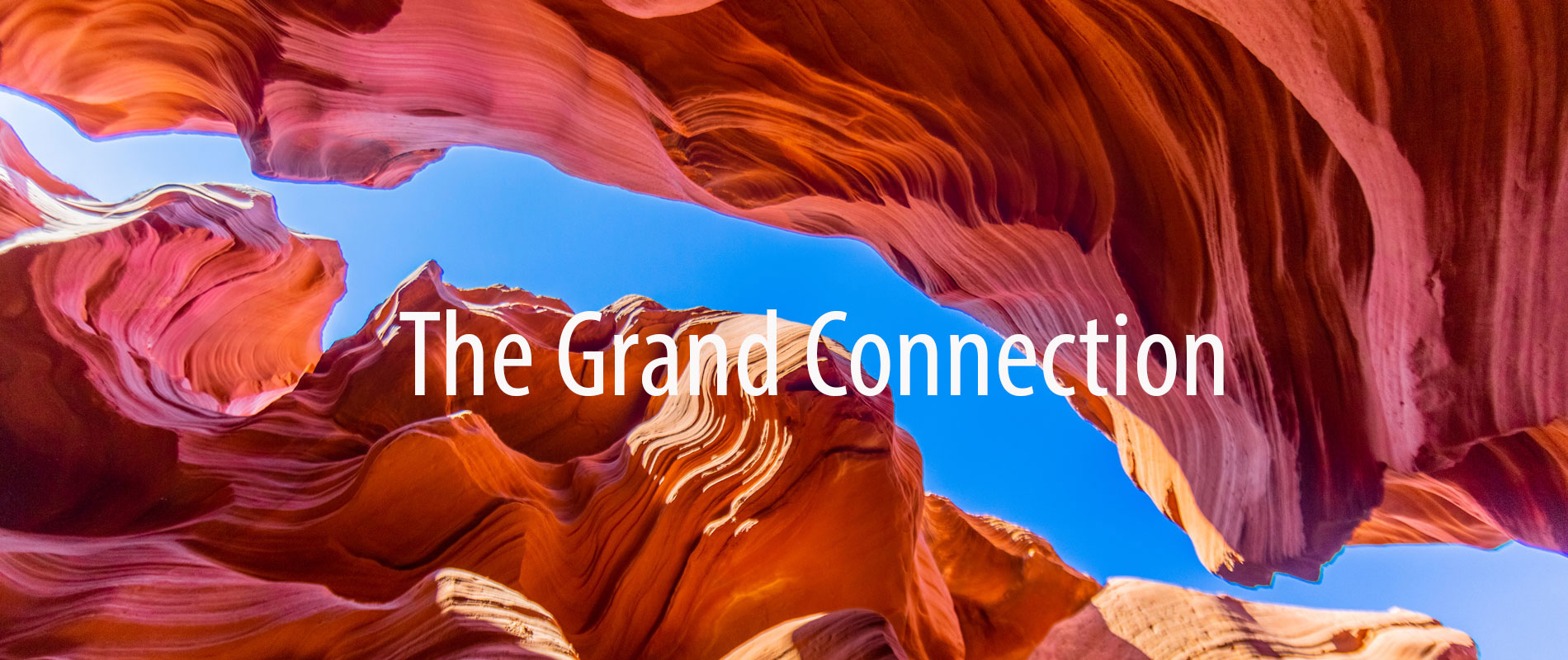 The Grand Connection is AOT's profile series designed to connect Arizona's tourism industry through the experiences and insights of those who drive it. We'll include leaders, but these profiles aren't limited to only those in the executive office. We're striving to bring you perspectives from all across our amazingly diverse industry. Everyone has something to share and an experience from which we all can learn.
THE GRAND CONNECTION: Governor's Tourism Award Winners 2023
Our Grand Connection profile series has always been about shining a light on the diverse group of people who drive our industry, at all levels. We believe understanding the approaches and experiences of our statewide tourism colleagues helps connect us all.
For this month's special edition Grand Connection profile, we're hoping to inspire you by sharing our 2023 Governor's Tourism Awards honorees. This is truly a great reminder of the diverse body of work we all do throughout the year to deliver the Arizona tourism experiences that keep visitors coming back.
We always look forward to recognizing and celebrating the accomplishments of our friends and colleagues during GCOT, and today, we're excited to share them with you.
Visit Yuma: Soak Up Every Minute Campaign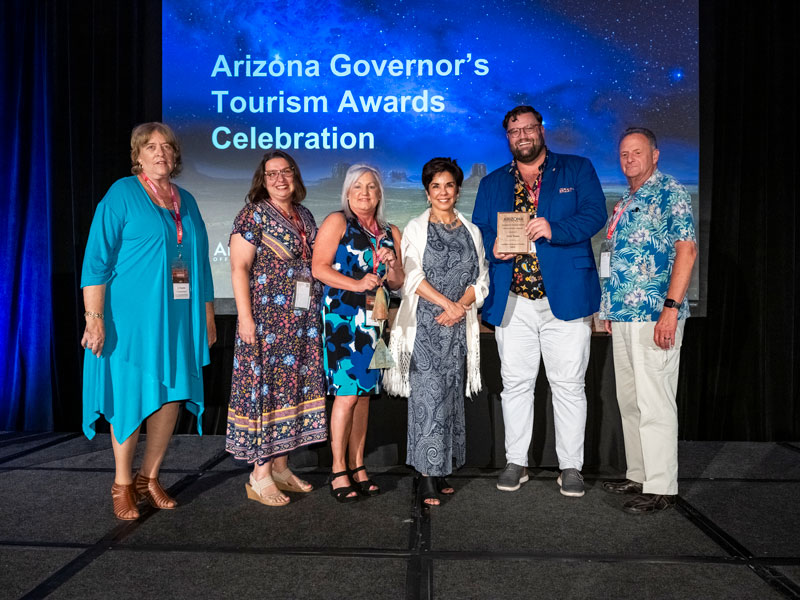 In an effort to not only inspire off and shoulder season travel to Yuma, but also to shift the national impression of their community, Visit Yuma partnered with their marketing agency JayRay to launch the "Soak Up Every Minute" campaign. Due to their relation to the border, Yuma experienced heightened attention and negative, sensationalized headlines. "Soak Up Every Minute" helped communicate the unexpected beauty of Yuma and allowed viewers to see a Yuma they don't often get to see, one of adventure and fun. In a time of negative stories and false headlines, this campaign was a reminder of their community's beauty and why we soak up every minute in Arizona. Their campaign used traditional print ads, targeted digital ads, Google ads, social media ads and billboards and has reached nearly 50 million people, resulting in 200,000 clicks to their website.
Visit Tucson/Vamos a Tucson: Tucson Es Tu Casa Campaign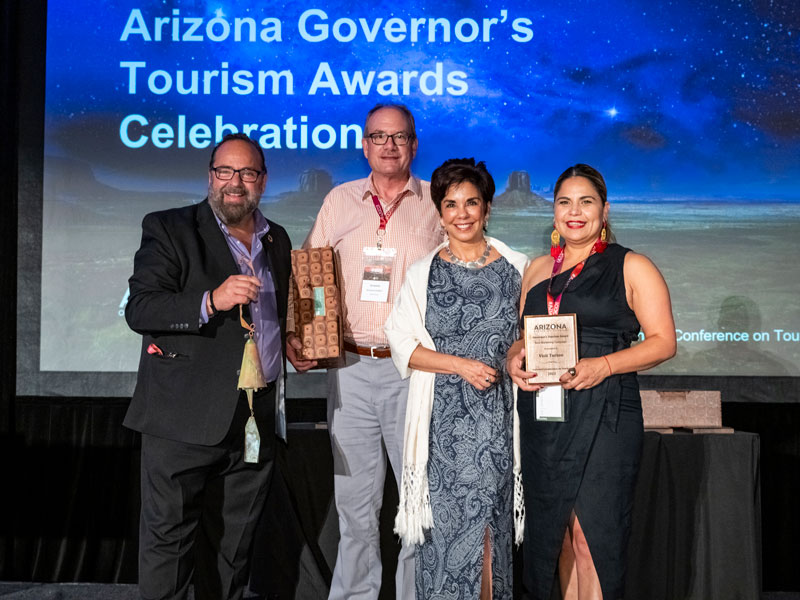 Visit Tucson's "Tucson Es Tu Casa" campaign promotes Tucson as a welcoming and inclusive destination for Spanish-speaking visitors from both Mexico and the US. The completely Spanish campaign showcases the vibrancy and diversity of the region by highlighting the local culture, people, food and music in a friendly atmosphere. This campaign builds on the successful and long-standing "Vamos a Tucson" campaign that creates an economic impact of $1 billion annually. Their campaign used social media, display advertising, search engine marketing, audio streaming on Spotify and I-heart radio, video in-streaming with Telemundo, Peacock and more. Since the campaign launched, they have seen over 30,000 unique pageviews and an increase of 500% year-over-year in overall traffic to the website. The campaign has delivered over 3 million impressions on programmatic digital tactics, over 1.5 million video impressions and over 1 million streaming audio impressions.
Grand Canyon South Rim Chamber & Visitors Bureau: Tusayan Project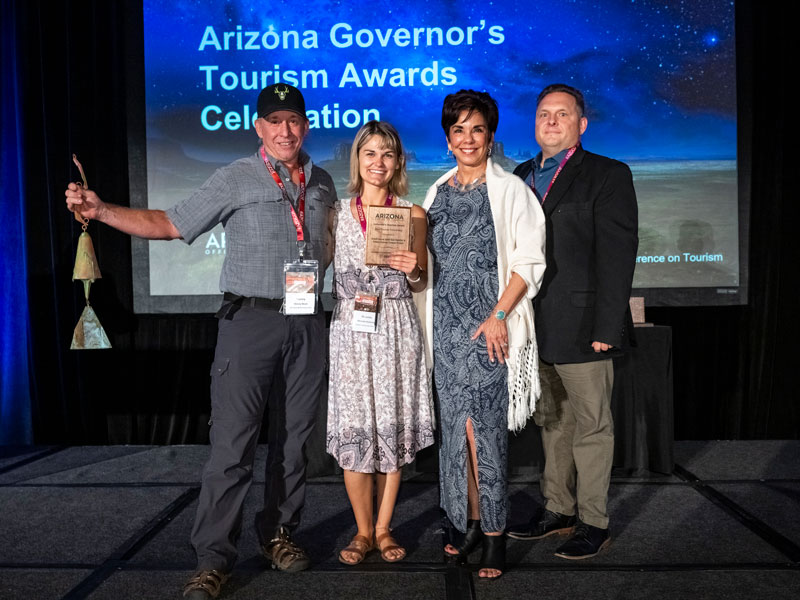 The Grand Canyon South Rim Chamber and Visitors Bureau partnered with a group of determined Northern Arizona business owners and individuals to launch a marketing campaign that included a new digital visitor guide, brochure, visitor center, information center, geo tracking app, YouTube channel, podcast and ads. The project, which emphasizes collaboration over competition, has established newfound unity in the Northern Arizona community. Representatives from Tusayan, Williams, Flagstaff, Valle, Sedona and Page came together to make this happen. Through these efforts, they garnered a large amount of traffic and engagement with over 51,600 impressions and 9,200 clicks.
The City of Benson, Highway 80 Project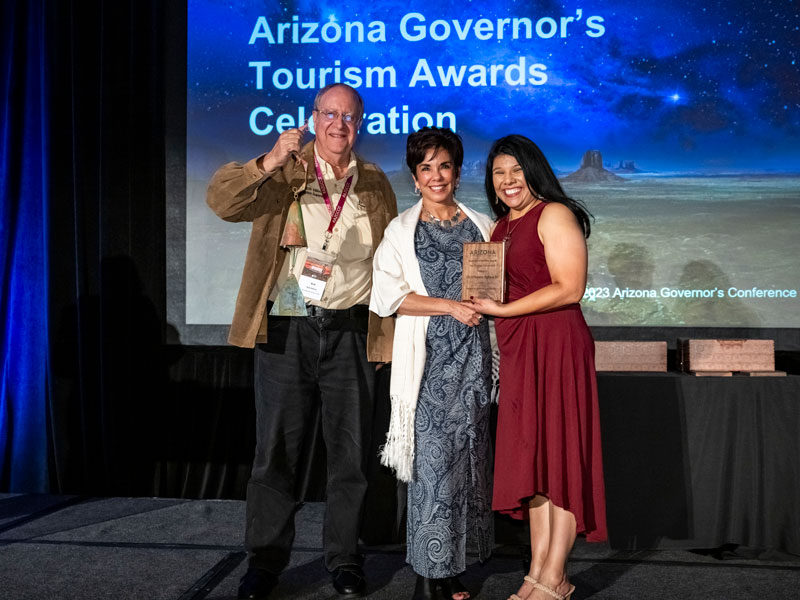 As we know, the pandemic took a huge toll on our industry, especially in rural areas like Arizona's Cochise County. A group of visitor center representatives from Benson, Tombstone, Bisbee and Douglas worked together to change that. With the goal of appealing to natural history lovers, they collaborated to highlight the many off-the-beaten-path attractions along Historical Highway 80 that make Cochise County special. Their marketing campaign included advertisements, maps, new websites and a travel documentary. These efforts resulted in over 800 American Road Magazine subscribers requesting information on Historical Highway 80 and more than 4,100 views of the documentary.
BEST ARIZONA CULTURAL AND/OR HISTORIC PRESERVATION
Winslow's Historic Preservation Commission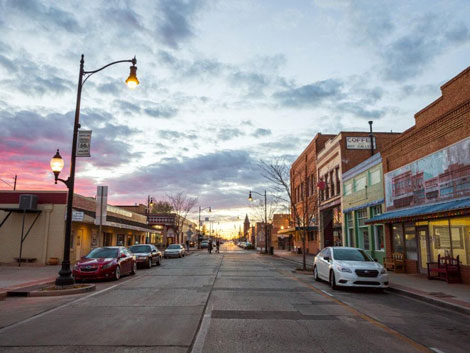 Deep down inside, Winslow knew it was more than just a line in a famous song. The City of Winslow's Historic Preservation Commission has worked to complete a series of projects making Winslow a historic and cultural destination for travelers from around the globe. One of the commission's impressive projects includes an index of the Winslow Indian Sanatorium Cemetery, where they documented more than 634 individuals buried in the cemetery between 1933 to 1964 by reviewing thousands of death certificates from the Arizona Genealogy Archives. The commission also completed over a yearlong research and documentation project, adding the world's best preserved TAT Winslow-Lindbergh Airport to the National Register of Historic Places. In addition, they expanded the Historic Downtown Business District, revitalized the Gateway to Winslow, completed various restoration projects and much more. Their efforts will allow future generations to enjoy and appreciate Winslow's history for many years to come.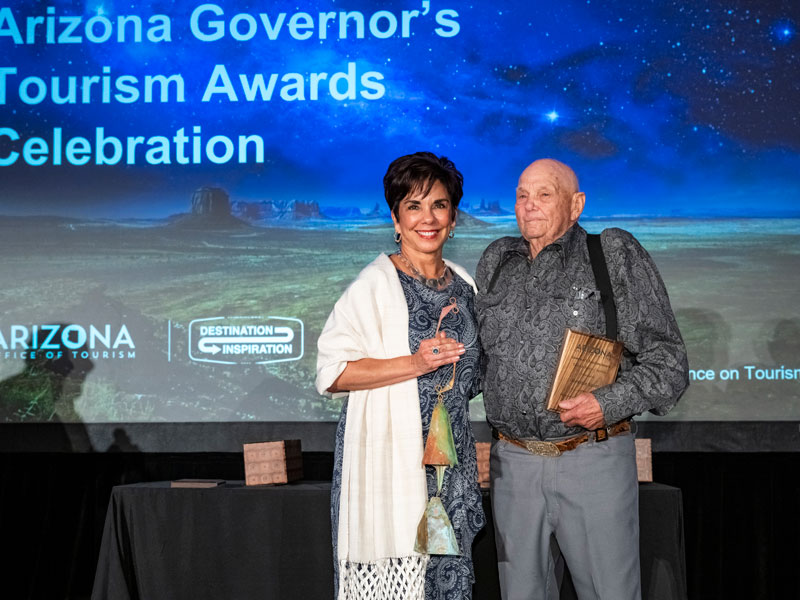 The Spirit of Service award is presented to those who are committed to making Arizona a great place to experience our southwestern hospitality. This award recognizes an individual, program or organization who best exemplifies our industry's commitment to exceptional customer service.
Please watch the video to learn more about Bennie Scott, the 2023 Spirit of Service honoree, and why he was chosen as this year's recipient.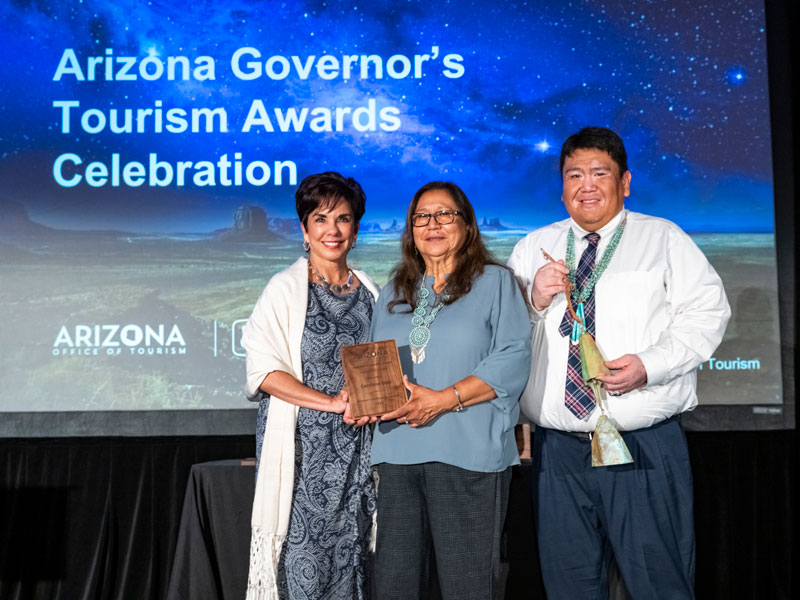 The Tourism Hall of Fame Award is presented to someone who has earned a lifetime distinction through many years of active involvement in the Arizona tourism industry. Their unique contributions have made an everlasting impression that will be admired for years to come.
Please watch the video to learn more about Carolene Ekis, the 2023 Tourism Hall of Fame honoree, and why she was chosen as this year's recipient.