Executive Director, Tread Lightly!
Outdoor recreation, whether on foot, bike, horseback, kayak or motorized vehicle, has exploded in popularity during the past two years. For a state such as Arizona, which was already experiencing all-time record visitation leading into the pandemic, this brings economic benefits to communities across the state, but also a need for increased responsible recreation education.
AOT's AppreciateAZ Program is dedicated to helping promote sustainable tourism practices statewide. Tread Lightly! Executive Director Matt Caldwell is an important partner in helping to educate and promote stewardship principles to the public, with a specific focus on highly popular motorized recreation.
In this month's Grand Connection profile, Matt shares Tread Lightly!'s mission and work in Arizona, how people can get involved with the organization and what drew him to relocate here late last year.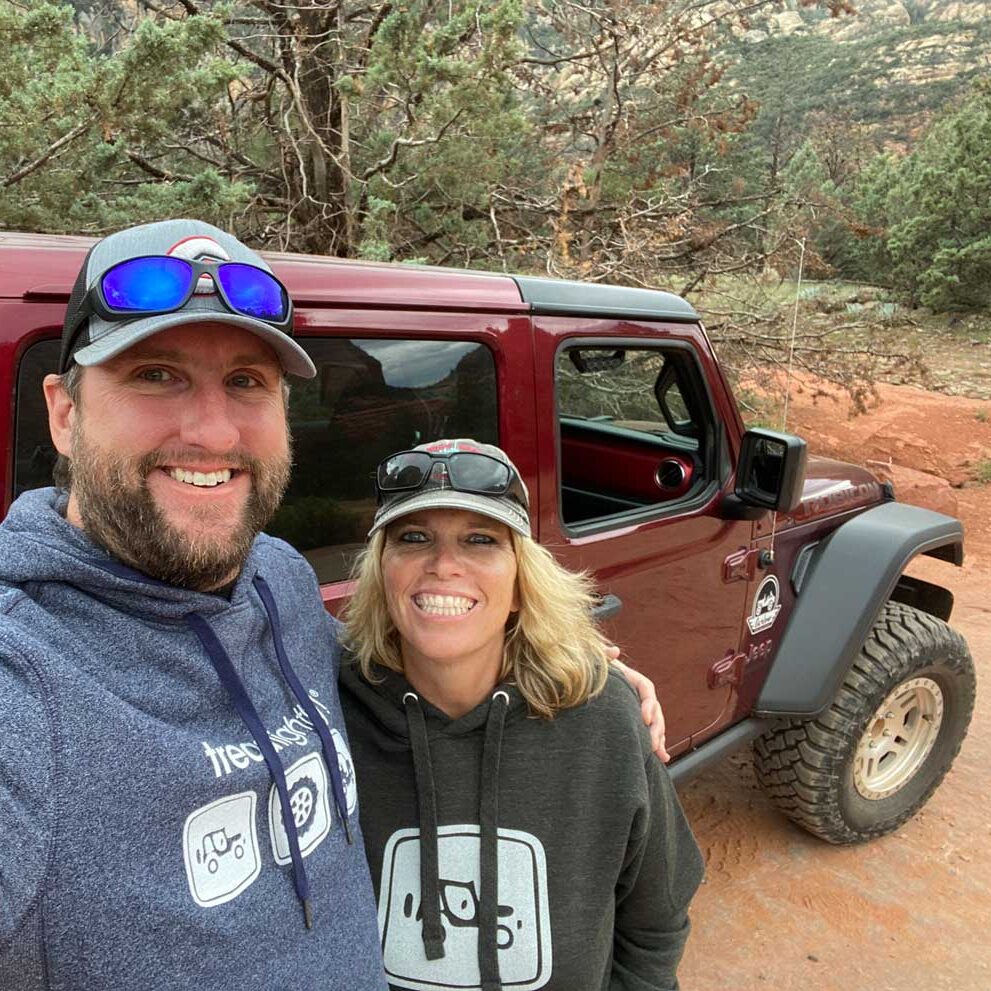 Name

Matt Caldwell, Executive Director, Tread Lightly!
First Job/Past Jobs

Modern Office Machines, selling copiers and fax machines over the phone. Supply chain experience with Adidas and Michelin. Marketing and advertising agency experience in the automotive and automotive aftermarket parts industry.
Been with Tread Lightly! since October 2020, but in the motorized recreation space for
nearly 20 years
What is Tread Lightly!'s mission and what drew you to want to lead the organization?
Tread Lightly! is a national nonprofit organization with a mission to promote responsible recreation through stewardship programs and ethics education. I was drawn to TL! due to my passion for exploring the outdoors and wanting to protect those opportunities for future generations.
Outdoor recreation, both motorized and non-motorized, is more popular than ever. How is Tread Lightly! making a positive impact in Arizona?
TL! has multiple initiatives that have been completed or are in process here in Arizona including the following:
Completed design and replacement of trail kiosk at Table Mesa
Supporting education and stewardship activities through the Red Rocks OHV Conservation Crew in the Sedona/Verde Valley area
Developing content regarding respectful and responsible recreation for the Sedona Chamber of Commerce & Tourism Bureau
Supporting the maintenance of trails in Lake Havasu
Design and replacement of trail kiosk in the Coconino National Forest
Supporting several organizations that do public land clean-ups in Arizona, such as Keep Our Deserts Clean
Coordination of a new trail stewardship project in Flagstaff through cooperation with the Overland Expo Foundation
Communication through multiple mediums with the message of being respectful and responsible out on the trails
Support of U.S. Forest Service, Bureau of Land Management, AZ State Parks, AZ Game and Fish and other land managers with resources as needed to help keep trails open and accessible
Education is a critical part of your mission. How do residents and visitors learn more or get involved with Tread Lightly!?
We feel that everyone has a role to play in outdoor recreation ethics. It could be going on to treadlightly.org to educate yourself and taking our online 101 course. It could be volunteering for a stewardship project on your favorite trail or it could be taking two trash bags when you are heading out to recreate, one for you and one to share with a person who you might meet on the trail.
The opportunities are endless, but the end goal is respectful and responsible recreation.
Employing sustainable practices is a major focus of our industry right now. How can Arizona's tourism industry support Tread Lightly!'s efforts?
One of the easiest ways to support is to share our T.R.E.A.D. Principles:
Travel Responsibly
Respect the Rights of Others
Educate Yourself
Avoid Sensitive Areas
Do Your Part
Additional tips for specific forms of recreation can be found on our website as well. If there is something that you are looking for and can't find it, please reach out. We are happy to support organizations and provide content and messaging to share.
Which opportunities should Arizona's tourism industry pursue during the next 5 years?
TL! believes the influx of tourism for the purpose of outdoor recreation that we have seen in the last 24 months is not going to subside anytime soon. People have invested in recreation in the form of gear, equipment, campers, vehicles, etc. and we feel they are committed to making the most of those investments.
Because of that, TL! believes the tourism industry needs to play an active role and stretch beyond just getting guests to come, but also helping to educate those guests on how to be respectful and responsible while recreating. Tourism depends on many of these recreational opportunities and we all need to do our part to protect those opportunities for the tourism business now, five years from now and even future generations.
Which Arizona tourism experience would you like to do this year?
While Tread Lightly! is a national organization, we felt strongly about the need to be heavily involved in Arizona. Because of that, I relocated to Arizona in September of 2021. While I had visited here numerous times prior, living here creates a much greater opportunity for exploration of this great state.
My wife and I enjoy camping and off-roading and we currently have trips planned to Tucson, Flagstaff and the Grand Canyon for 2022. We're very excited to explore and find new adventures in our new home state!