The Seven Principles of Leave No Trace
AOT and the Leave No Trace Center for Outdoor Ethics have forged a new partnership to promote sustainable tourism practices across Arizona's spectacular landscapes and unique destinations. People form lasting connections with nature when they understand how to protect it, according to Leave No Trace research.
The partnership will build a program that ensures visitors and residents are equipped with the Leave No Trace knowledge and skills to protect Arizona's iconic natural features while enjoying these spectacular destinations.
It begins with The Seven Principles of Leave No Trace below. Download the Seven Principles here. If you are interested in more training options, visit lnt.org/get-involved/training-courses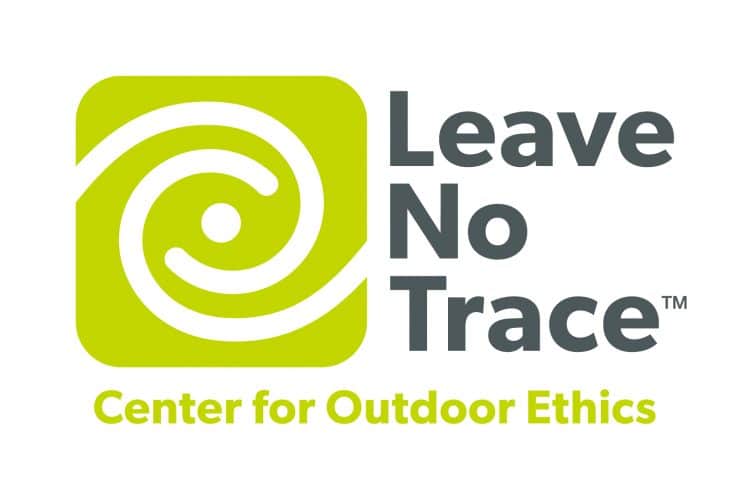 Appreciate AZ Partner Toolkit
Appreciate AZ is Arizona's brand for responsible tourism. This program ensures we are doing our part to educate visitors and residents on how to recreate responsibly in Arizona and to keep our state beautiful for this and future generations.
The assets within this toolkit are meant to help educate residents and visitors on the Seven Principles of Appreciate AZ. They were designed to capture the eye and tell a story.
This toolkit was built for you, our industry partner, to help us spread the Appreciate AZ message. Please protect the Appreciate AZ brand and use of these assets by following the guidelines provided in this document.
Appreciate AZ ToolKit
Appreciate AZ Social Media Assets
Appreciate AZ Google Order Form
Appreciate AZ Digital Courses
AOT, in collaboration with Leave No Trace, developed three digital courses designed to help educate anyone, from those in the tourism industry and public officials to residents and visitors, on responsible and sustainable tourism in Arizona. Once completed you will become certified in the Appreciate AZ program.
DIGITAL COURSES
For Industry Partners: Appreciate AZ: Preserve Arizona's Natural Landscapes. Provides hospitality, retail, restaurants, breweries and similar industries with a better understanding of Arizona's recreation-related impacts, the AppreciateAZ Leave No Trace partner toolkit and effective ways businesses can promote stewardship messaging.
For Visitor Centers (AVICs): Appreciate AZ: Visitor Centers and Responsible Recreation in Arizona. Provides AVIC staff and volunteers training on sharing Appreciate AZ and Leave No Trace's educational message with visitors and travelers, many of whom are likely unaware of the negative impacts that can result from outdoor recreation.
For Consumers: Leave No Trace: Take Action to Protect the Arizona Outdoors. Provides the general public info on Arizona's recreation-related impacts, Appreciate AZ's Leave No Trace principles and how responsible recreation can help protect the outdoor places we love.

NO. 1
There's so much more than just desert in Arizona. Planning ahead and preparing for the state's diverse terrain and temperatures means you'll be able to safely experience all that Arizona has to offer.
NO. 2
Wander with wonder, but please stick to the trails and camp only on existing or designated campsites. When you minimize your impact, you help protect plants, animals and yourself.
NO. 3
Ecosystems are delicate and even organic trash can have a negative impact. So, when it comes to trash and waste, pack it in and pack it out.
NO. 4
In Arizona, there is so much to discover and history to explore. Take pictures and make memories, but please don't take mementos or leave a mark.
NO. 5
Minimize fire impacts by using only designated fire pits and keeping your campfire small, safe and attended. Arizona's hot, dry climate is perfect to catch a blaze, making this principle ever so important.
NO. 6
Arizona's great outdoors is home to more than 800 species of wildlife. It's best to observe them from a distance, so be prepared to stop and let the wildlife stay wild.
NO. 7
Arizona's landscapes provide the perfect backdrop for reflection. Respect others and their unique connection to the land. Let's all enjoy the natural world together.

©Leave No Trace Center for Outdoor Ethics