The Grand Connection is AOT's profile series designed to connect Arizona's tourism industry through the experiences and insights of those who drive it. We'll include leaders, but these profiles aren't limited to only those in the executive office. We're striving to bring you perspectives from all across our amazingly diverse industry. Everyone has something to share and an experience from which we all can learn.
THE GRAND CONNECTION: Governor's Tourism Award Winners 2022
Our Grand Connection profile series has always been about shining a light on the diverse group of people who drive our industry, at all levels. We believe understanding the approaches and experiences of our statewide tourism colleagues helps connect us all.
For this month's special edition Grand Connection profile, we're hoping to inspire you by sharing our 2022 Governor's Tourism Awards honorees. This is truly a great reminder of the diverse body of work we all do throughout the year to deliver the Arizona tourism experiences that keep visitors coming back.
We always look forward to recognizing and celebrating the accomplishments of our friends and colleagues during GCOT, and today, we're excited to share them with you.
Best Marketing Campaign Category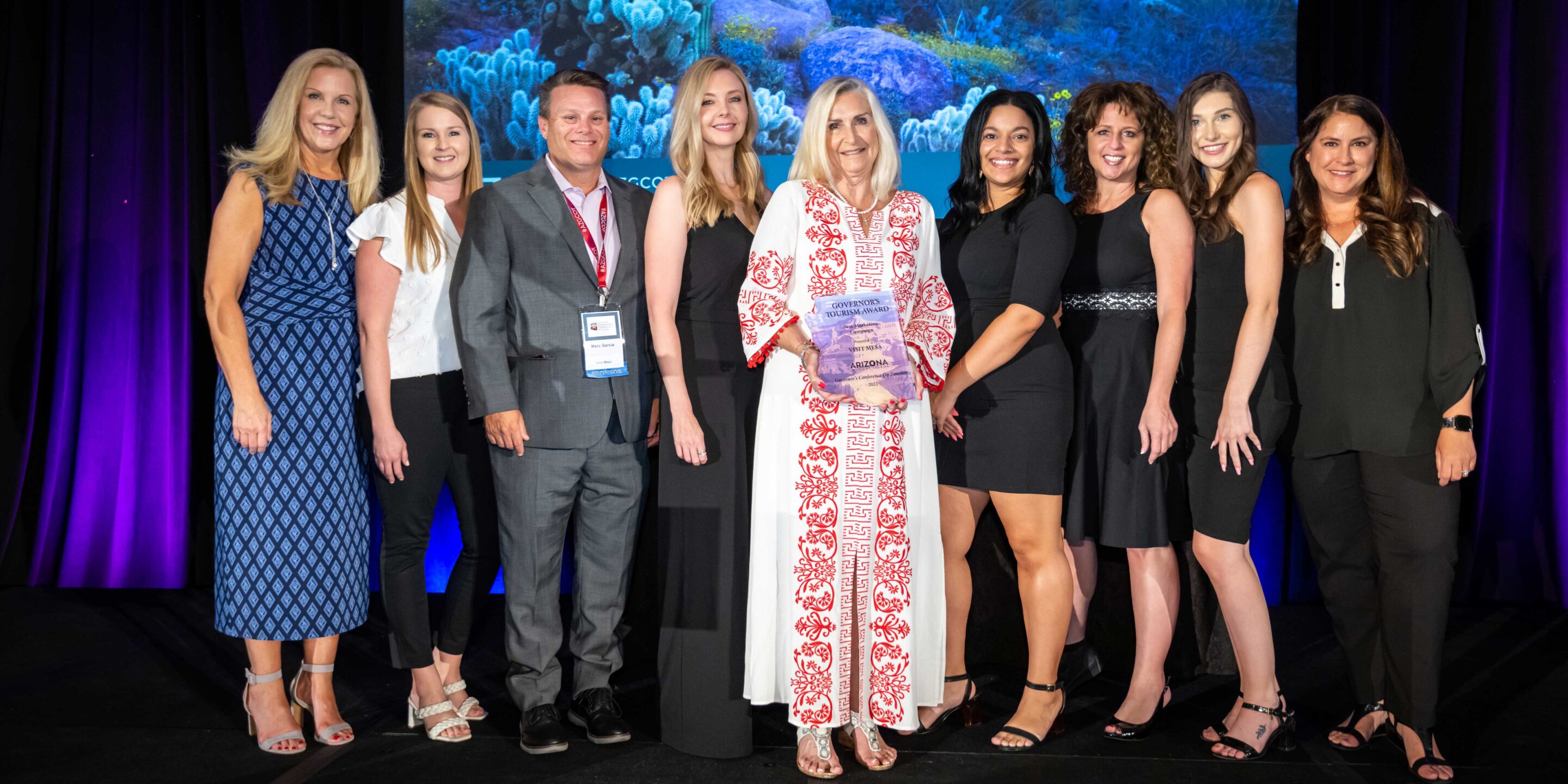 Visit Mesa built a multi-channeled marketing campaign to inform prospective travelers that Mesa offered short-term rental properties and drive short-term rental bookings. Digital display ads were developed featuring visuals that were unique to Mesa and combined with headlines that were relevant to the short-term rental audience. Results included 6.8 Million Total Impressions; 75,000 Total Clicks; and $4.5 Million in Bookings.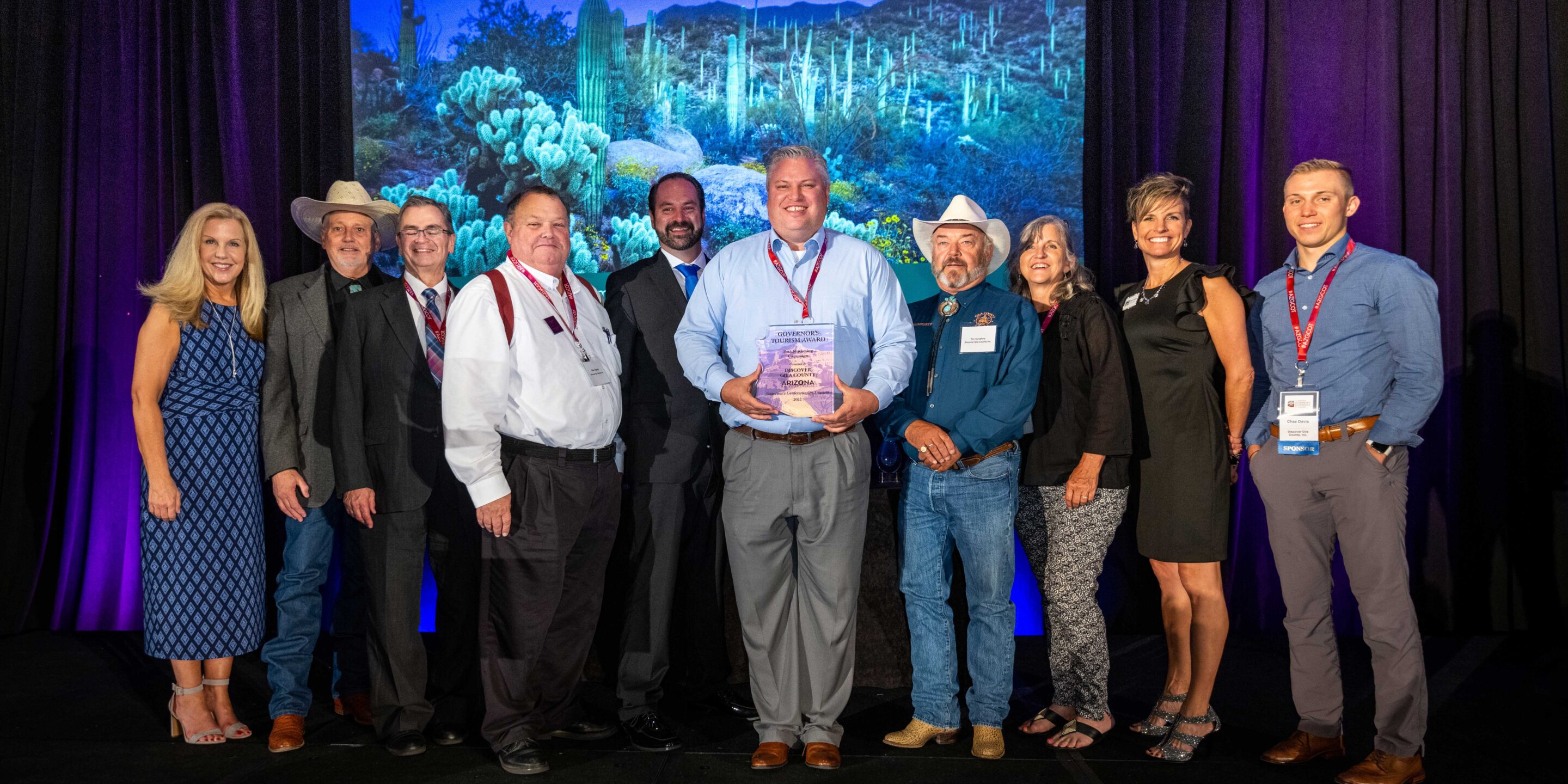 Discover Gila County launched a new brand identity that included an updated 500-page website with content that highlighted outdoor recreation, events, activities, and history of the area. The brand also included new digital assets including videos and photography. The launch was supported by a fully integrated marketing campaign and a highly engaging social media presence that used all channels and venues. The county have seen a 900% website traffic increase a 23% increase hotel, motel, and tourism sectors.
Best Tourism Partnership Category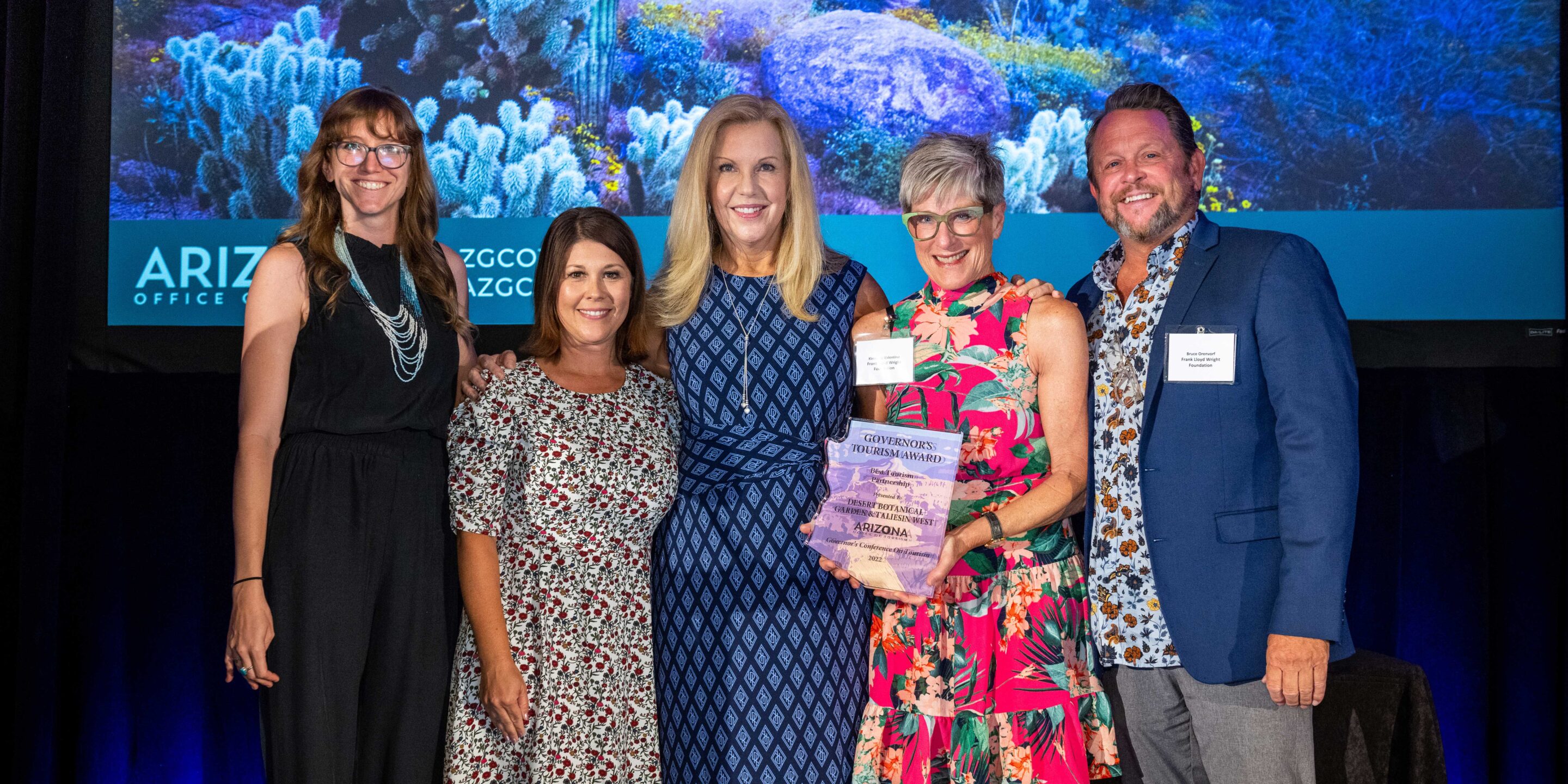 Desert Botanical Garden & Frank Lloyd Wright's Taliesin West partnered together to bring renowned glass artist Dale Chihuly to the Sonoran Desert for a stunning new exhibition that was located at both iconic Arizona venues.The two institutions shared all advertising expenses and ads were placed locally and nationally to generate awareness. As a result, the exhibit garnered more than 330 media clips and was featured in publications across the world including Forbes Magazine, New York Times and Afar.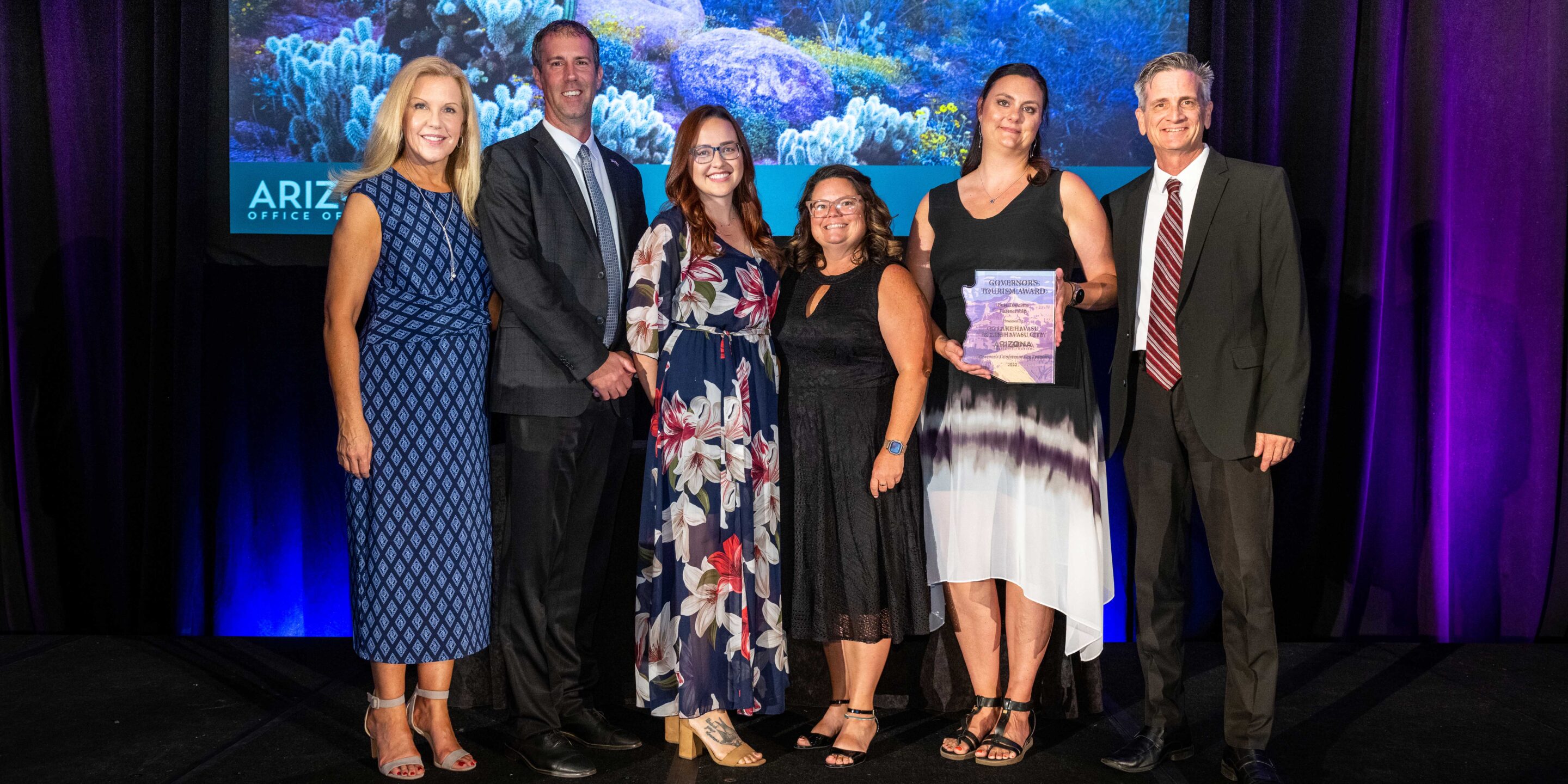 The 50th Anniversary of the London Bridge was a month-long celebration of Lake Havasu City's iconic landmark along with the community itself. The celebration was accomplished by the unprecedented partnership of the city, local businesses and organizations, promotional partners, and Go Lake Havasu. The celebration was promoted through various media channels and compiled enough media coverage over six continents to generate more than $14 Million in equivalent ad value. Traffic to the website, GoLakeHavasu.com, increased page views 22.3% during the cited period. The London Bridge Anniversary Page was the most visited page on the website during the cited period with over 26,000 page views.
Best Arizona Cultural and Historic Preservation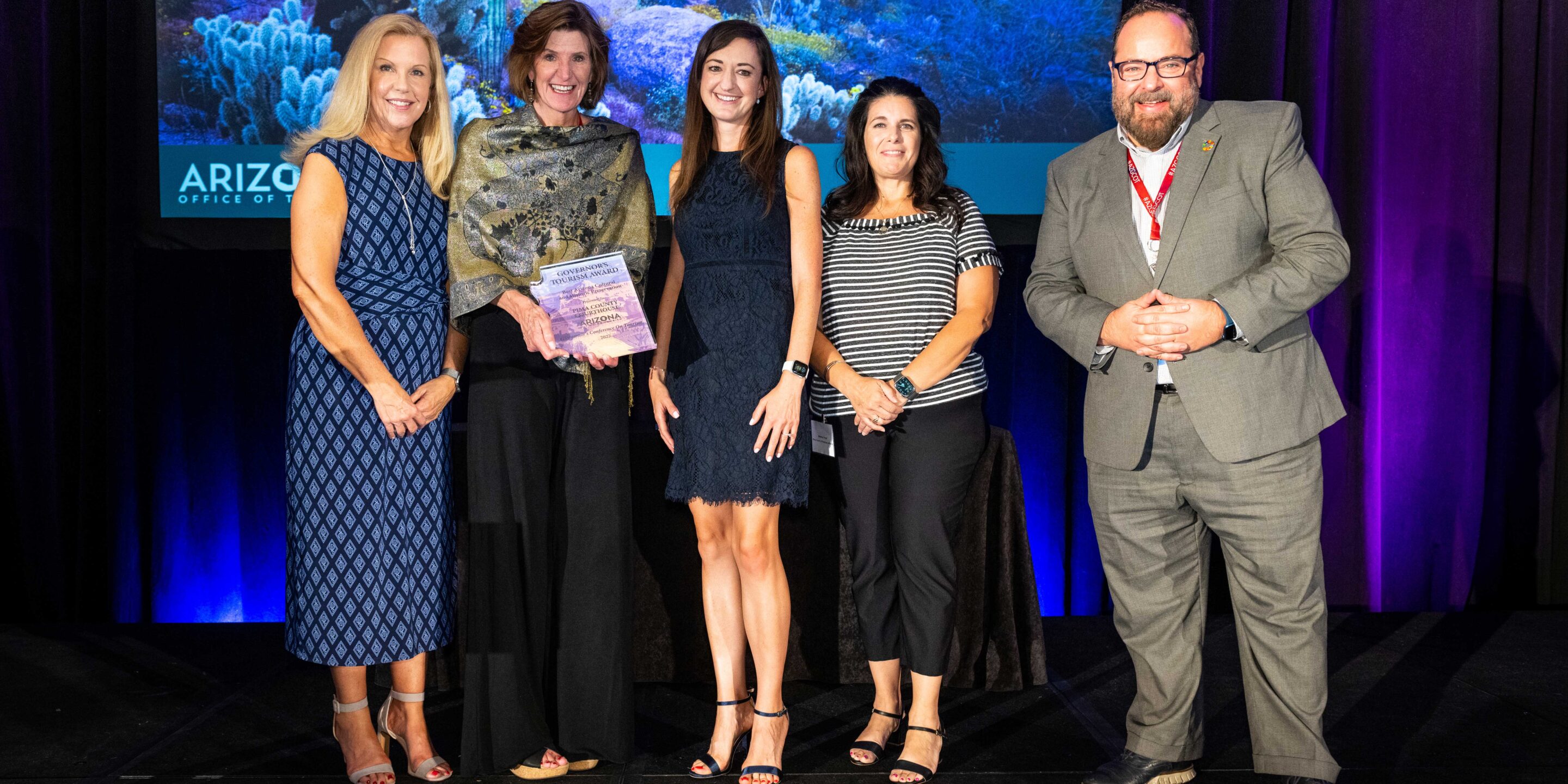 The Pima County Historic Courthouse is among Tucson's most beloved landmarks. Designed and built in 1929 by architect Roy Place, this iconic Spanish Colonial Revival-styled structure served as a courthouse and legal County government office building for over 86 years. In 2017 the County began renovations to preservation the Historic Courthouse and enable it to serve as a center of culture, history and tourism in the heart of the downtown Tucson.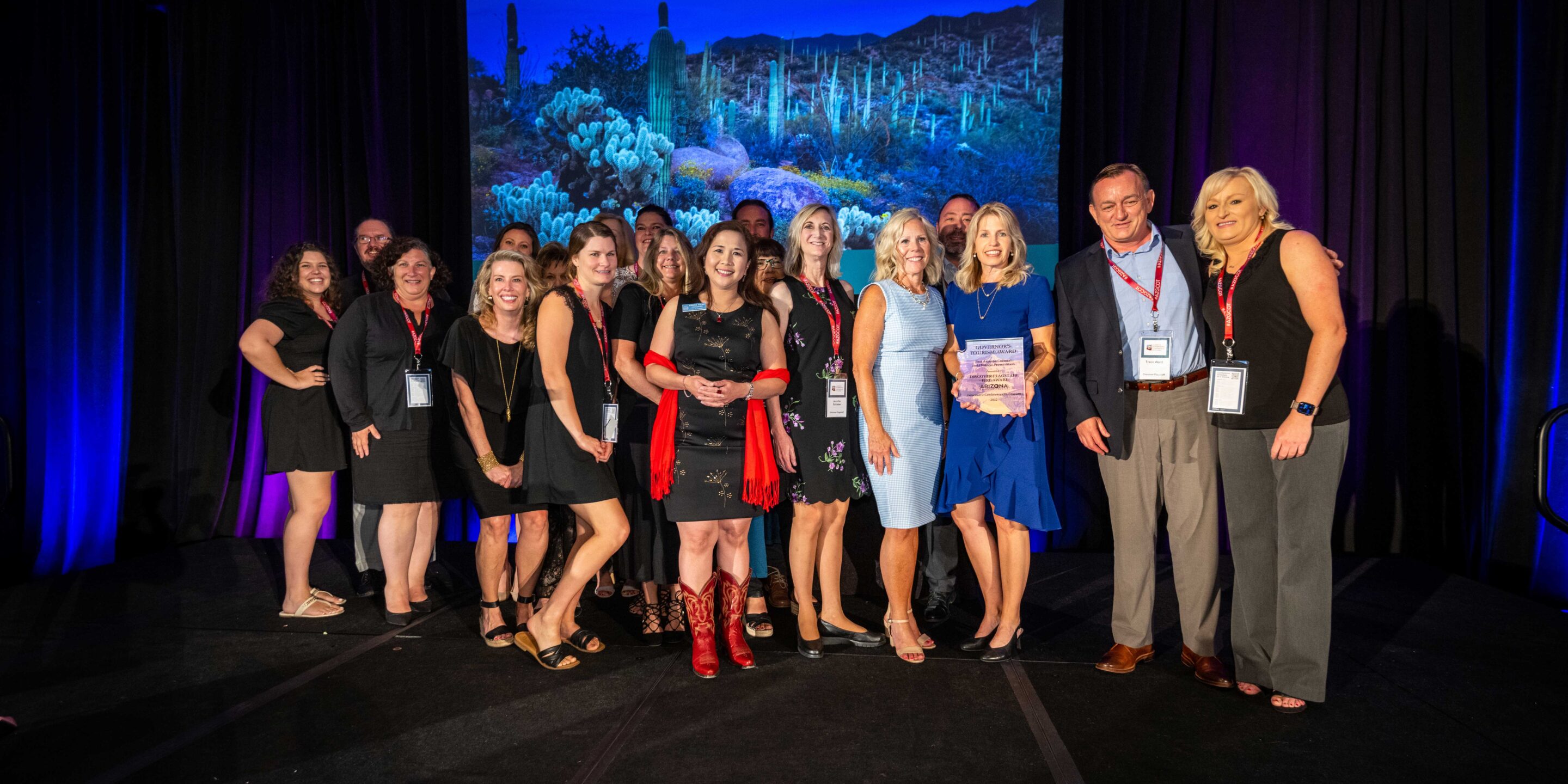 As longtime stewards of northern Arizona and the Coconino National Forest, which is home to the largest stand of Ponderosa Pine trees in the world, Discover Flagstaff identified a strong need to amplify fire awareness messaging to encourage wildfire prevention, stages of fire restrictions and forest preservation. Discover Flagstaff collaborated with stakeholders, business partners, city leadership, and partnered with fire-related professionals and organizations to promote the "We Know You Care – Please be Fire Aware" campaign.
Tourism Spirit of Service Award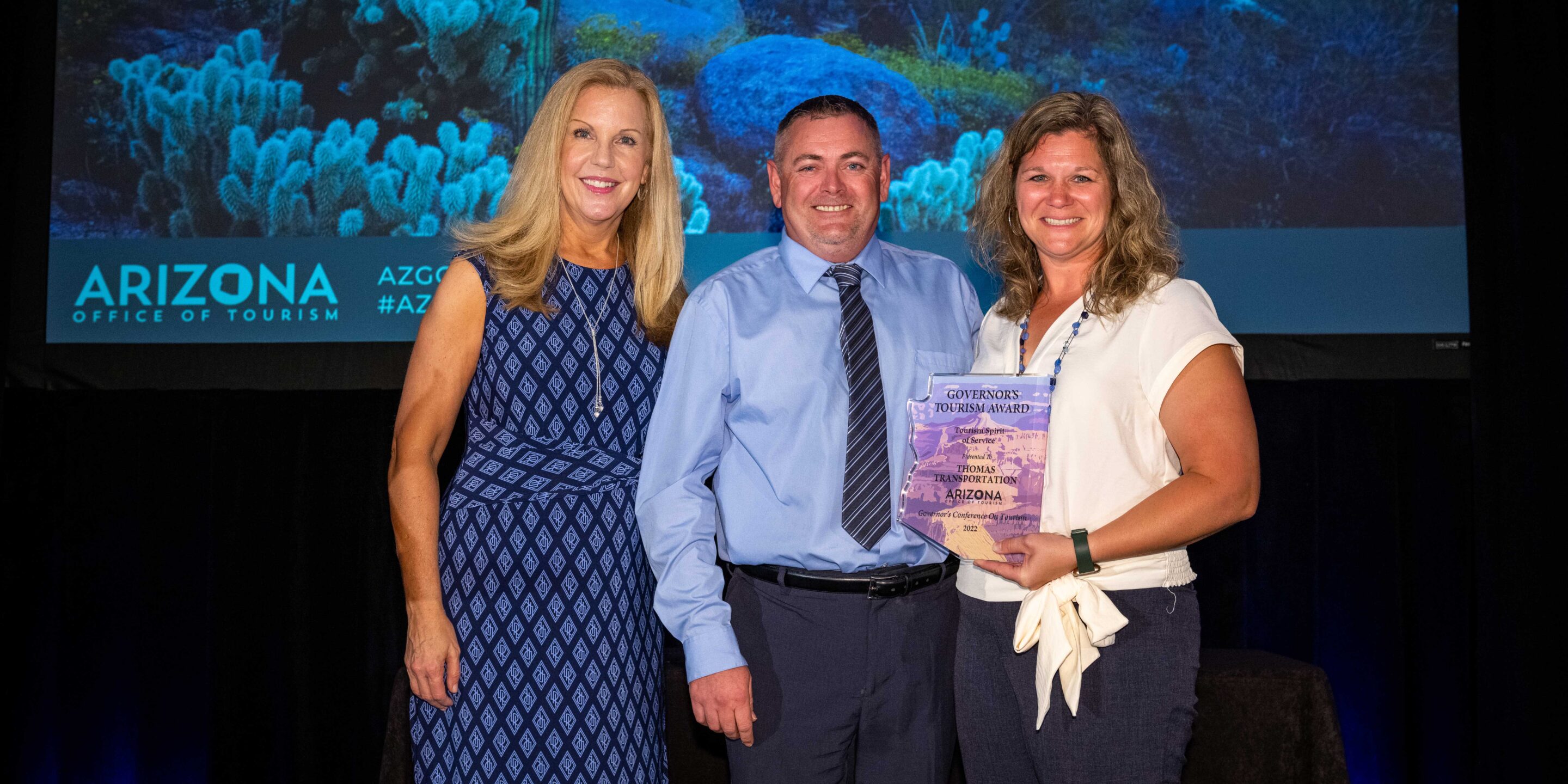 Over the years, Thomas Transportation has been an invaluable partner to not only AOT's Trade and Media Relations teams but to the Arizona tourism industry. We know we can trust them with any press trip or FAM tour and that the group will be in great hands. From the time the trip is booked, during airport arrivals and all along the way they continually keep us updated on the FAM schedule and if Dave is personally driving, he is always prepared no matter what challenges he encounters.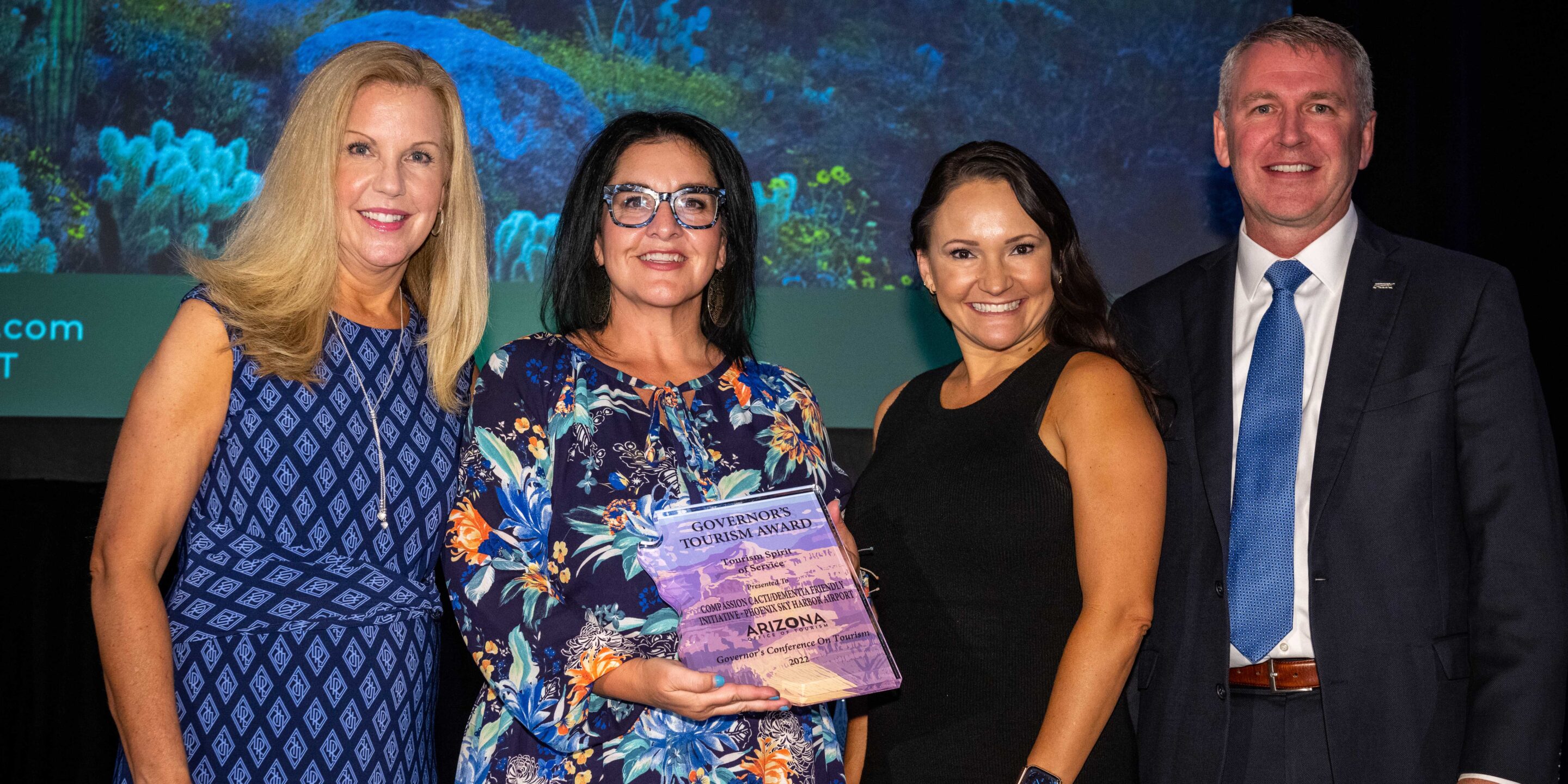 Phoenix Sky Harbor International Airport announced its new Compassion Cacti™ Lanyard Program as part of the city of Phoenix's commitment to the Dementia Friendly America initiative. The distinct lanyard, which is worn around the neck, identifies a traveler as a person who experiences dementia, making it easier for airport staff to recognize them and offer assistance. Specially trained employees are located pre- and post-security throughout the entire airport, interacting with passengers and visitors inside and outside of PHX buildings and facilities, like the PHX Sky Train® and Rental Car Center. An estimated 350 to 400 front-line employees have participated in the voluntary training.
Tourism Hall of Fame Award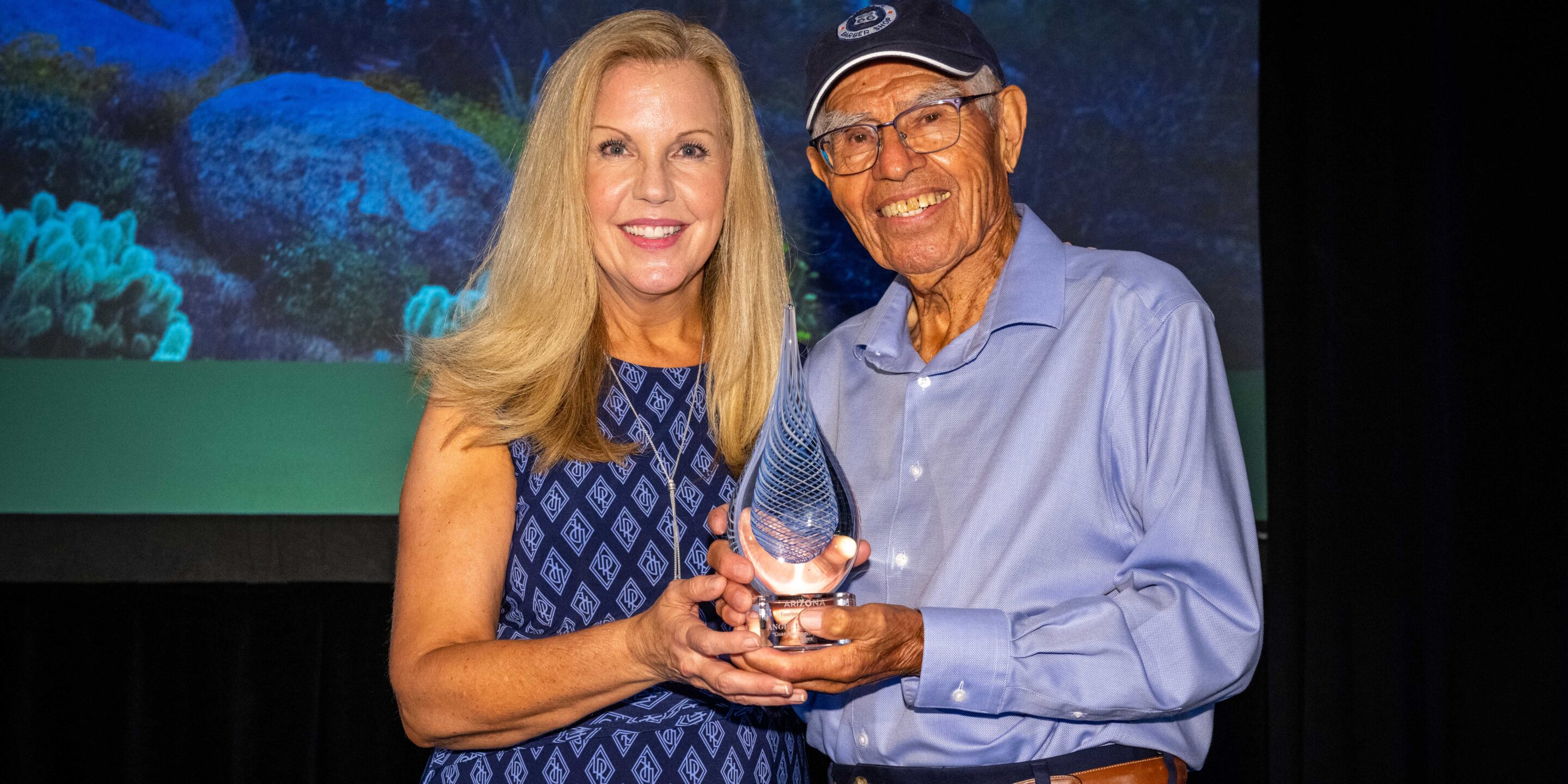 Angel Delgadillo's contributions to Arizona's tourism industry, and especially in saving Route 66 and preserving its immersive experience of a classic time in American history, cannot be truly measured. However, we were very proud to recognize Angel and what he means to Arizonans and the thousands of visitors who still get to experience Route 66 to this day because of his efforts.
Along with some members of his family, Angel, at 95 years young no less, joined AOT in person during our 2022 Arizona Governor's Conference on Tourism to accept this well-deserved honor. As Angel spoke from the stage, it was truly amazing to experience everyone - nearly 500 people - intently listening to his words during that moment. Angel's no-notes, directly from-the-heart speech seemed to truly touch everyone in the room. Click here for a quick glimpse from his recent retirement party into why he worked so hard to get a historic designation for the famous road in Arizona.