Director of Aviation Services, City of Phoenix
One time-honored tourism axiom is that there's no substitute for in-person experiences. Beautiful pictures inspire, but actually being there creates a connection that can last an entire lifetime. Such was the case for Chad Makovsky, when he found himself in the passenger seat of an airplane as a boy.
Marveling at the controls as a young man created a lasting impression that has taken off into a storied aviation career for Chad, who recently returned to Arizona to lead the three airports of the City of Phoenix Aviation Department, including the crown jewel, Sky Harbor.
In this month's Grand Connection, Chad opens Arizona's "front door" to share how the airport has evolved during the pandemic, how his job varies on a daily basis, his focus on moving forward sustainably and his overall excitement for the projects, partnerships and amenities that continue to make America's Friendliest Airport a national leader.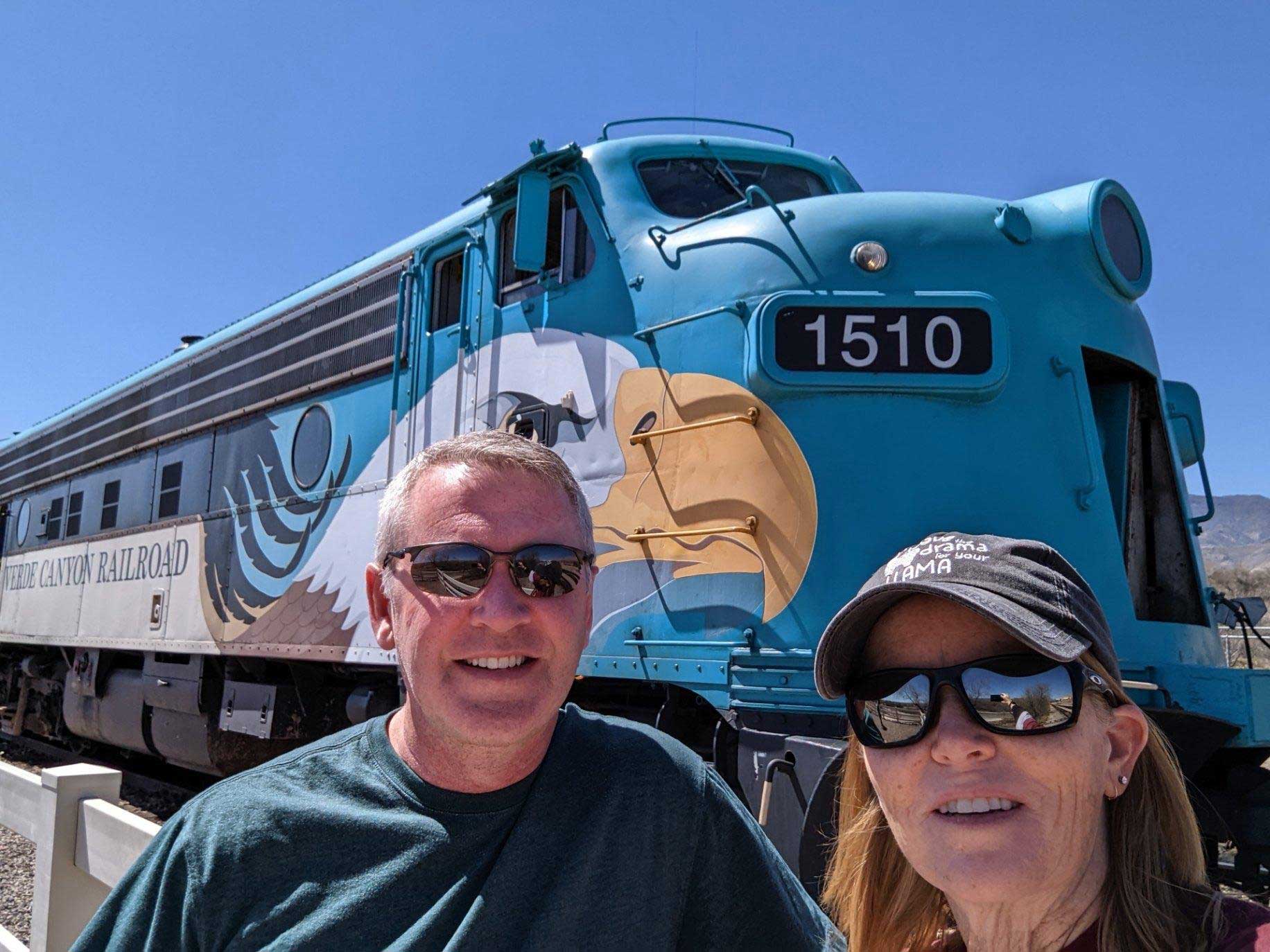 Name

Chad Mokovsky, Director
of Aviation Services,
City of Phoenix
First Job/Past Jobs

Stocking clerk and grocery bagger at our local grocery
store. DFW International Airport, Burbank Airport, JFK International Airport, America West Airlines
You have a long-standing passion for aviation, including even maintaining a private pilot's license. What drew you to the airport and airline industries?
I knew I wanted to be in the aviation industry since I was a child, and I have my grandmother to thank for that. We lived in a very small community in Northcentral Wisconsin, and nearly every year at a local community festival, my grandmother took me to the airport and paid a pilot to take me for an airplane ride. I was fascinated by the controls and knew from that moment on that aviation was my destiny.
You rose through the ranks at Sky Harbor for nearly 15 years before heading to DFW to head its operations division. What made now the right time to return to Arizona?
After spending nearly half of my career with the City of Phoenix, leaving Sky Harbor for an opportunity at DFW was a difficult but important decision for me.
I always knew that when the opportunity presented itself, I would want to compete for the opportunity to come back home to serve as the director for our three airports. It is frankly the pinnacle of my professional career.
We have an amazing team and an incredible airport system. I am really proud of all we have accomplished to support our community, and excited for all that is yet to come!
The industry has faced serious challenges during the past few years. Can you share a lesson you've learned during this time that could help others?
The aviation industry was among the hardest hit with the pandemic, and Sky Harbor was not immune from that as we experienced more than a 90% reduction in passengers nearly overnight. A quote I'm fond of is, "In every crisis lies opportunity." We just have to find them. I'd say for Sky Harbor, we found a way to accelerate important work during the lull in passenger activity that better positions us to handle peak traffic that lies ahead.
The pandemic also reminded me of how interconnected we are with our business partners including the airlines, concessionaires, federal, state, and local agencies, and the hundreds of companies that support our airport system. I realized that if any of us fail, we all fail. So the pandemic became a time where we enhanced our communication and worked to support one another more than we ever have before. I expect the strength of those partnerships will long outlast the pandemic and I'm grateful for that.
Which opportunities should Arizona's tourism industry pursue during the next 5 years?
As the leader of the "front door" to our amazing state, I am committed to leadership in sustainability. In addition to actively reducing waste, water use, and energy consumption, we are currently working on a net-zero carbon emissions roadmap with a plan to achieve this goal nearly a decade ahead of the United Nations goal for our industry. With that in mind, I am very interested in the emerging eco-tourism industry. Our state is so diverse and has so much to offer. I'd really like to see us look for more opportunities to promote tourism packages that support conservation efforts and sustainable travel.
Sky Harbor has been growing and innovating non-stop. What are some of the newer services and amenities that travelers can expect during their next visit?
I am really excited about the entrepreneurial spirit of our professional team, and we're doing some really cool things to improve customer experience and create a more accessible environment at Sky Harbor. I'll mention a couple.
We recently partnered with the TSA, ADOT, and Apple to launch Mobile Identification functionality through the Apple Wallet on the iPhone and Apple Watch. TSA Precheck customers can now present this digital credential to TSA without needing to present their physical identification or boarding pass.
We also recently launched "PHX Reserve" which is a free program customers can utilize to reserve their place in line at the security checkpoint. This provides a hassle-free experience for customers, while allowing the airport and TSA to better support peak passenger activity at the security checkpoints, creating a better experience for all. Oh…and did I mention the program is absolutely free??
What's one aspect of your job that might surprise people?
There's a saying in our industry that "the airport never sleeps." It wouldn't surprise me to hear that many people would expect an airport director to spend every day walking the terminals and greeting passengers. The reality is my day is never the same. One day I may be involved in complex real estate transactions; the next I am working with our City Council to identify solutions to address workforce staffing needs at our airports; and the next I may be working on strategies to develop new facilities necessary to support our growing community.
It is not uncommon for me and my team to be up late at night and throughout the weekend to handle the myriad issues that can come up at an airport that supports a workforce of nearly 60,000 employees and more than 120,000 passengers each day. But I'll tell you, I love my job and I wouldn't have it any other way.
Which Arizona tourism experience would you like to do this year?
My wife and I have long wanted to spend time at Havasupai Falls. We had reservations right before the pandemic but weren't able to complete the journey. We look forward to an opportunity to visit Supai and learn more about the culture and heritage of the Havasupai Tribe and their beautiful land when they feel it is safe to reopen.