Arizona Office of Tourism Launches Digital Route 66 Passport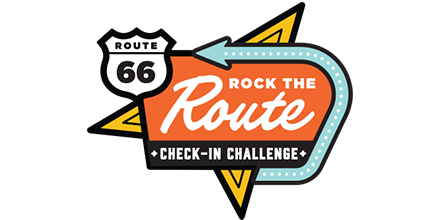 Get Your Pics on Route 66!
PHOENIX (Aug. 31, 2022) — Route 66 has long held a place in the hearts of travelers near and far, its legendary status catering to lovers of Americana, nostalgia and the feel of the open road. Now the undeniably Instagrammable landmarks and one-of-a-kind experiences that can only be found along Arizona's Mother Road are being introduced to a new generation of fans via the digital Route 66 Passport from the Arizona Office of Tourism (AOT).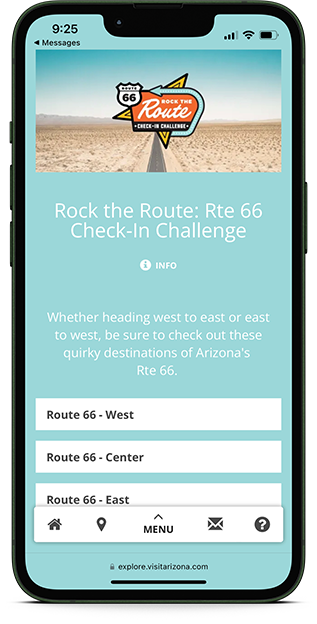 From Topock 66 on the Colorado River in the west to The Painted Desert Trading Post in the east plus miles of famous sights, shops, eats and towns in between, the free digital passport makes planning a Route 66-centric road trip easier than ever. There's even the chance to win prizes by checking in and uploading photos through the passport.
The passport is being launched heading into a busy Labor Day weekend, during which 44.7 million Americans are planning to take road trips according to Arrivalist. That figure tops 2021 Labor Day road travel by 4.2% and is slightly ahead of 2019 levels. 
"Route 66's colorful history, quirky attractions, lively dining and beautiful landscapes are the types of treasures that beg to be shared," said Debbie Johnson, director of the Arizona Office of Tourism. "Our latest passport is a perfect invitation to explore it for the first time or get reacquainted and find something new!"   
Access to the free digital map and passport is delivered instantly to phones and mobile devices after a quick sign-up. 
The Route 66 Passport is powered by Bandwango, a travel technology platform empowering event and destination promoters to offer digitally delivered access to places and experiences. AOT also created the virtual Arizona Wine Trail Passport and AZ Parks Passport on Bandwango's platform.
 ###
Media Contact: Josh Coddington (480) 438-4700 [email protected]
About the Arizona Office of Tourism: The Arizona Office of Tourism works to strengthen and grow Arizona's economy through travel and tourism promotion, positioning Arizona as the leading tourism destination for domestic and international travelers. Prior to the COVID-19 pandemic, tourism employed almost 200,000 Arizonans and contributed over $3.5 billion in tax revenue to our federal, state and local economies.